The Ultimate Guide to Finding the Best Triple Eccentric Butterfly Valves Manufacturers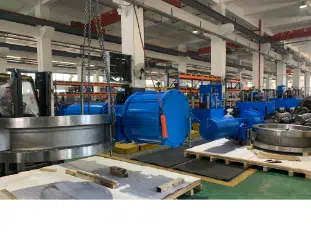 Step 1: Research
Before buying a butterfly valve triple eccentric, you need to know about it. You can learn more about them from various sources such as Wikipedia. Listing the search result of valve manufacturers for butterfly valves.
It's essential to read the suppliers' history and previous projects from their official website, whether they have a rich experience of trip eccentric butterfly valve field. A trick skill of finding this company is trading, or a genuine factory checks their product line. We all know a valve company. I mean middle-class company, not first-level brand or group. They only manufacture a few types of valves, absolutely not a full range of industrial valves. A valve factory investment could be significant, at least over $800,000 only for a GGC valve factory if you have your casting mold. So as a factory don't have enough technology or money to invest material for a wide range of size and different materials.
For example, THINKTANK is a branch of the STONE valve group. Even though we have over 30 years of manufacturing experience in the valve industry, we focus only on three main product lines, control valves, self-operated pressure regulators, and triple eccentric butterfly valves. Usually, we have a large stock of these valve materials. Of course, because GGC valves do not have many high technical requirements, we can also process these valves for regular customers.
But, the factory supplier isn't qualified or has better service than the trading company. Let's say, if you don't have a large quantity, you may not get the best price than a trading company local sourcing. Or if you order a multi-type of valves, not only 1-2 type industrial valves, the work efficiently finds a trading company to help you sourcing. It will save lots of energy and time for your project.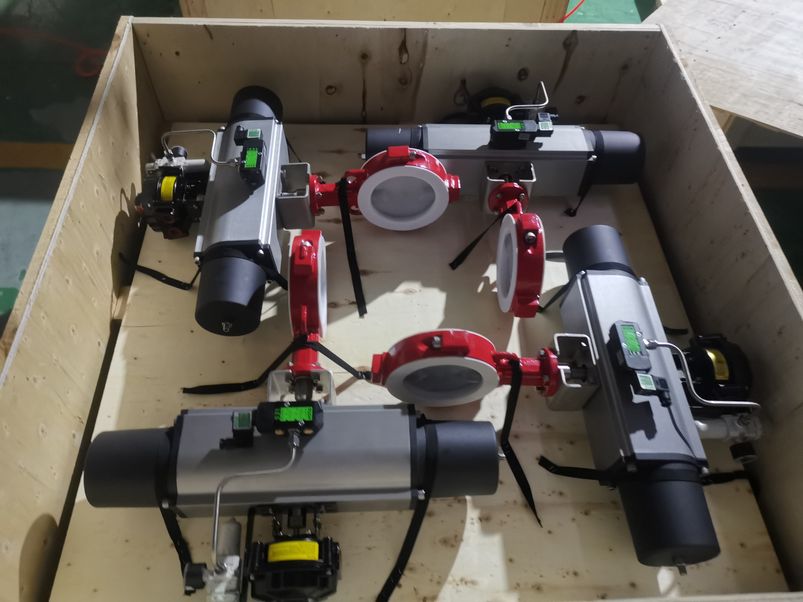 Step 2: Visit Your Listing Manufacturers
When you have found a good manufacturer, you can visit them to check the quality. Ensure that the company has a good reputation and check the certificates, such as SIL3, CE, ISO9001, ISO4001, API601, NACE, or others.


Step 3: Find Out the Best Price
After you have visited the company, you can find out the cost of the butterfly valve triple eccentric. Meanwhile, the technical drawing is also to present this company's power. They do have an engineering department to provide professional drawings. It would be best to have a solid technical department to support you anytime for projects. After passing the commercial quotations and technical clarifications, make sure you have a few stand-by suppliers to compare the price. It would help if you had a clear target price for this industry to have more advantage over your competitors.
Step 4: Order
After finishing the above steps, you can order your butterfly valve triple eccentric. Listing your inspection requirements and procedure documents your needs will help the supplier know your demand during the manufacturing, such as hydraulic test report, mill material test 3. 1/3. 2, leakage test report, function test report, Non-destructive test report, painting thickness report and so on.
In Conclusion
We hope you are enjoying this guide to find your satisfied vendor of triple eccentric butterfly valves and high-performance butterfly valves step by step. To save your time, you can directly contact our sales representative for triple offset butterfly valves, THINKTANK is your reliable vendor for your brand and business.
Butterfly valve triple eccentric is suitable for high temperature, high pressure, fire, corrosion, and other harsh conditions of use and applied to use in petroleum, natural gas, chemical, refining, energy and power, ultra-low temperature for the process off-site and the role of modulating valve.
The triple offset for butterfly valve design presents low torques while the valve is opening or closing, and the metal sealing ensures long service life in harsh conditions.
Butterfly valves are used in various industries, such as the chemical industry, petroleum industry, and nuclear industry. They are used to control the flow of a fluid, which is either a liquid or a gas.
Triple offset butterfly valve design has three eccentrics that allow the valve to open or close with low torque. It's also designed to reduce leakage, which is essential for valves that are used in harsh conditions.
The main advantage of tri eccentric butterfly valves is that they are easy to operate. They can be used in different positions, such as fully open, fully closed, and partially opened. They also have a wide range of sizes, from small to large.
Large flow capacity, tri eccentric butterfly valve has high CV than globe type control valve.
In addition, butterfly valves are very reliable, durable, and have a long service life. They are suitable for harsh environments and can withstand extreme conditions. They are also easy to install and maintain.
Specifications
Body Type: Wafer, Lugged, Flanged Ends
Body Shell Thickness: ASME B16.34
Pad Mounting: ISO 5211
Design & Pressure: ASME B16.34
Face to Face: API 609, ISO 5752
Inspection and Testing: ISO 5208, API 598
Fire Safe: API 607, ISO 10497
Cryogenic: BS 6364
Standard Marketing System: MSS-SP-25
EX Certificate: ATEX
Safety Integrity Level 3 (SIL3): IEC-61508-1
Leakage Class: ANSI FCI 70-2-2006 TABLE 1, ISO 5208 RATE D/A
Flange Connection: ASME B16. 5 Class 150/300/600/900LB, ASME B16.47 Class 150/300/600/900LB