Description
ACV100 Remote Float Control Valve Features & Applications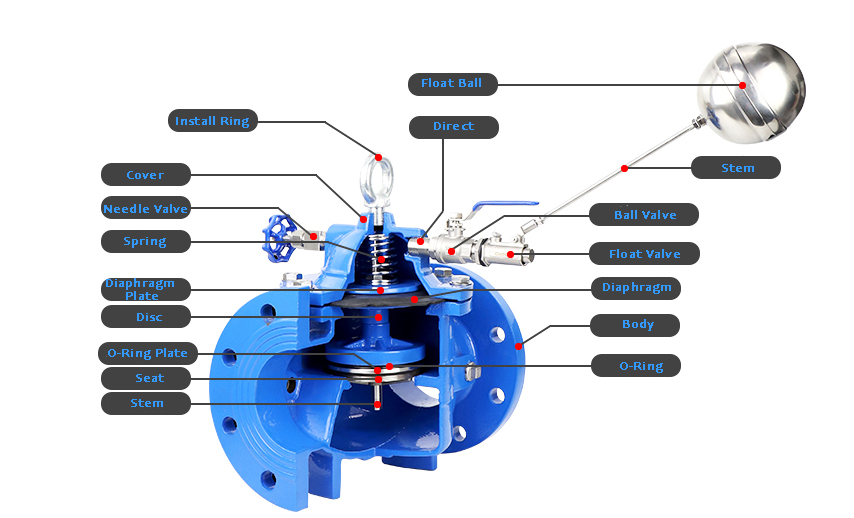 ACV remote float ball control valve directly uses liquid level control without other devices and energy, easy maintenance, high accuracy of liquid level control, and reliable shutoff. Also, this valve is not affected by water pressure. The remote float ball control valve is widely used for liquid level control in water towers, buildings, waterworks, and other water supply pipeline systems.
In brief, we can describe it in three steps, and the following animation can show the working principle of the valve more vividly.
Step 1. Open the needle valve and ball valve on the tubing, and slowly open the shut-off valve (gate valve) in front of the main valve. The medium in the tubing flows the needle valve, upper chamber, ball valve, and float ball into the tank. The diaphragm upper chamber outlet is not closed to create effective pressure. The main valve opens under the pressure of the medium and starts to supply water to the tank.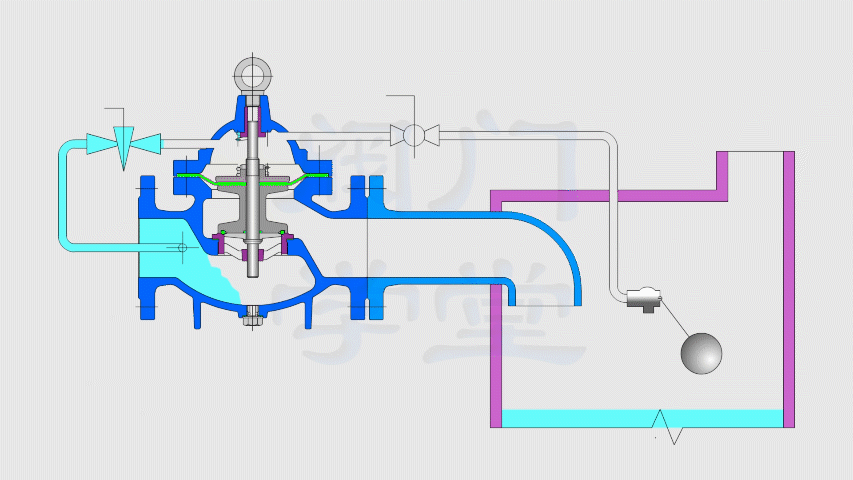 Step 2. As the liquid level in the tank rises, the float valve closes, the diaphragm upper chamber outlet is closed, and the pressure in the diaphragm upper chamber gradually rises, because the area of the diaphragm is larger than the area of the main plug, the differential pressure causes the main valve to gradually close, and the main valve stops supplying water.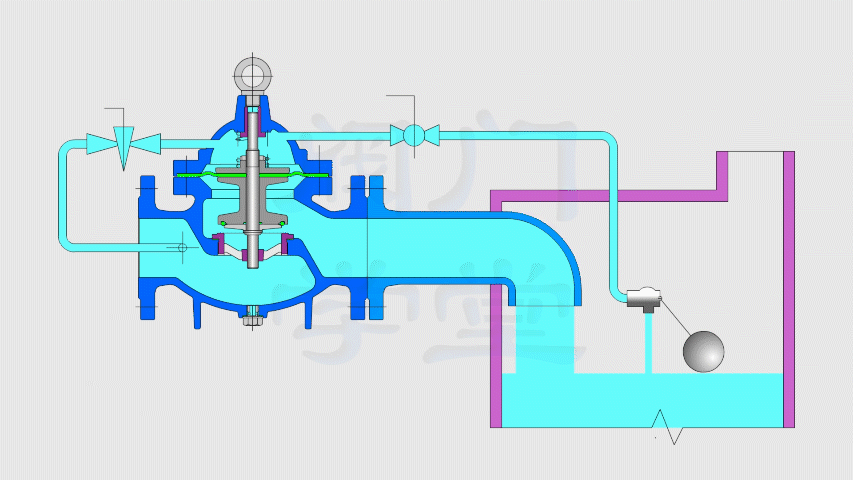 Step 3. When the tank water consumption, the liquid level drops, the float valve opens to drain, the pressure in the upper chamber of the diaphragm gradually decreases, and the main plug opens to supply water under medium power.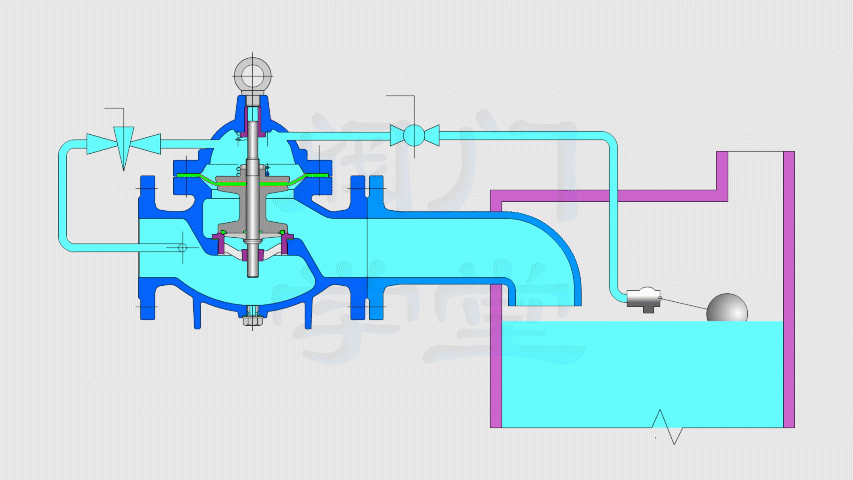 To summarize: the float valve opens when the ball is below the liquid level, and the main valve then opens to start the water supply. When the float valve reaches the liquid level, it closes. The main valve also closes and the water supply stops.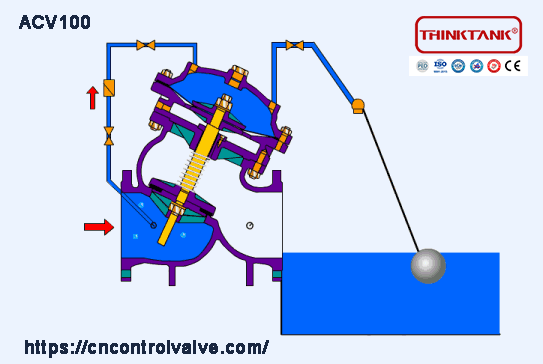 ACV100 Remote Float Control Valve
Model: ACV100
Brand: THINKTANK
Size: DN25-DN800
Connection: Flanged Ends
Medium Temperature: 0℃~80℃
Body Material: Ductile Cast Iron, Cast Steel, Stainless Steel
Pressure Rating: PN10, PN16, PN25
Application: It is suitable for the automatic water supply system of commercial electric water boilers, heat pumps, air-conditioning cooling towers, water storage towers, water storage tanks, pools, etc. in high buildings.
Note: Below size DN450 pipeline select diaphragm type, but above DN500 size we recommend customer to select cylinder type.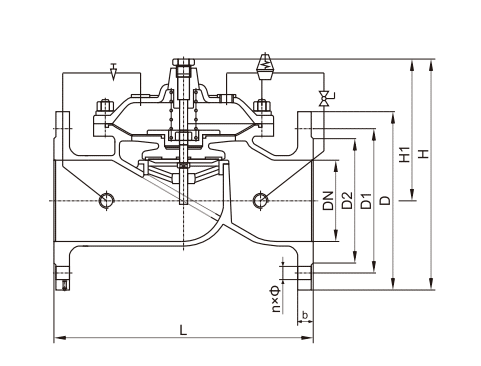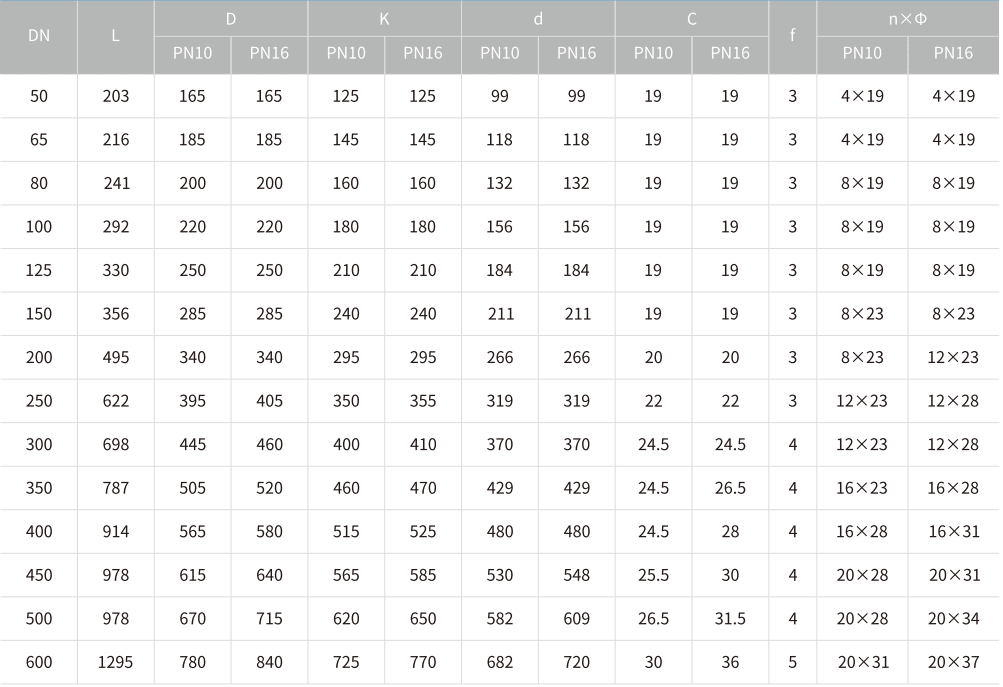 ACV100 Remote Float Level Control Valve Installation