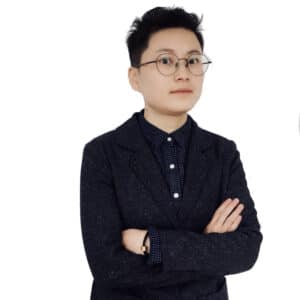 In 2008, I have a bachelor's degree in engineering and machinery, and I joined the agency of Siemens, YTC, and Fisher in China, mainly engaged in the sales of imported valve accessories. I learned all the accessories and functions of industrial valves.
In 2009, I joined STONE Group in Taiwan and worked as a valve sales engineer in the Fuzhou factory.
From 2010-2011, I was promoted to the project manager of STONE in the Hangzhou branch, mainly responsible for industrial valve sales in China, and communicated closely with Taiwan headquarters on market trends and technology updates.
In 2012, as a Co-Founder, the new Shanghai branch was established, mainly responsible for all the overseas business of STONE and THINKTANK, THINKTANK as a branch of industry and trade, fully opened the export business of general valves and control valves.
At present, THINKTANK, as a famous brand of control valves, has cooperated with 47 international brands, including Siemens, Bray, ABB, etc. The market scope has expanded to 56 countries with 162 deeply cooperating dealers. With reliable quality and excellent service, even in the 3 years of the epidemic, our performance still maintains stable growth.
Now, In 2022, I have served STONE and THINKTANK for 13 years, and I believe I will keep serving our customers until I retire. Because this is the industry I love with passion and will be my lifetime career. I would like to give all my youth to it.