The factory's pursuit of optimal efficiency and productivity has led to increased attention to preventive maintenance, which requires maintenance planning and more proactive asset management.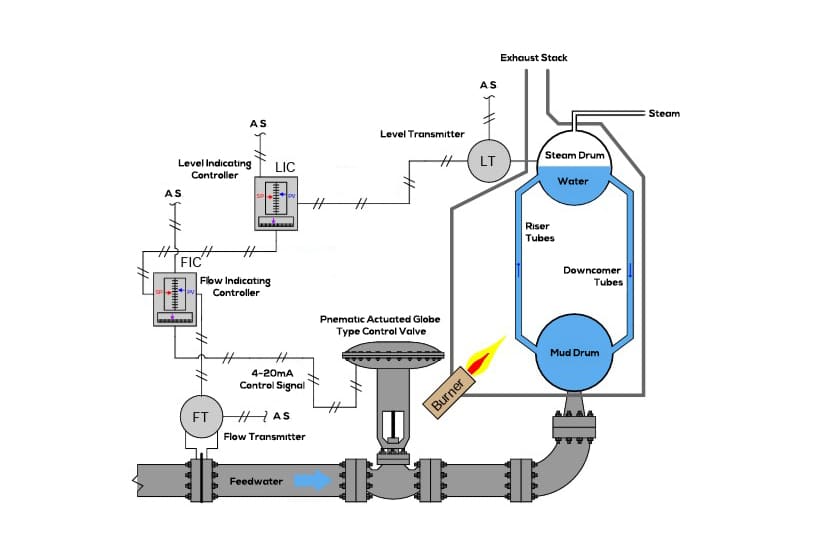 Such efforts should, of course, extend to the pneumatic globe type control valve, one of the most common control elements in the industrial process loop. After all, they play a crucial role in most operations. Control valves' poor performance can cause significant losses due to downtime, production losses, inefficiency, and unsafe events.
Positioners that maintain and control valve set points can provide excellent performance. These devices locate valve actuators with high accuracy, monitor and record data, and deliver powerful diagnostic and other functions. Equipment with integrated digital communication enables plant operators to have greater visibility and control of production assets, thus improving plant performance and operational efficiency.
So how does the electro-pneumatic digital positioner work? Please refer to below function diagram.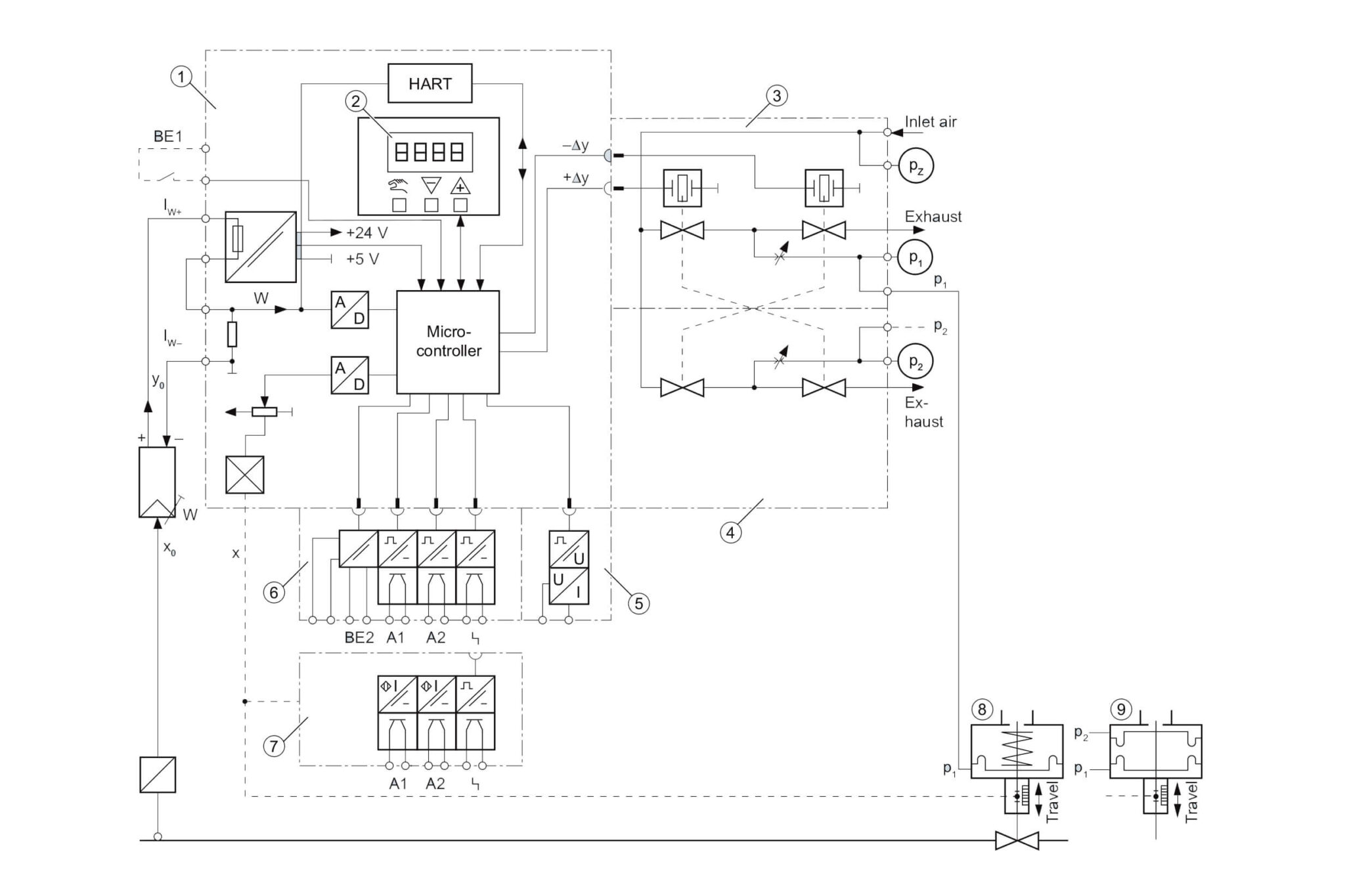 Motherboard with microcontroller and input circuit
Control panel with display and pushbuttons
Piezoelectric valve unit, always present
Valve unit, present as an accessory in the double-acting positioner
Iy module for SIPART PS2 controller
Alarm module for 3 alarm outputs and one binary input
SIA module (slot initiator alarm module, fig.) or mechanical
limit switch module
Spring-loaded pneumatic actuator (single-acting)
Springless pneumatic actuator (double-acting)