THINKTANK is the manufacturer of industrial valves, especially control valves, self-operated pressure regulators, safety valves, and high-performance butterfly valves. Based on over 30 years of our family group business in industrial valves, here I just simply list 10 steps to let you know the process of manufacturing, and how we control the quality before shipment.
Before that, I would like to let know, that so far China valves are still in the developing process, not like the
The USA or European market with really advanced technology. We have to admit this point, and when we clearly know our position, and how far we are from those international brands, we can do better and more solid advancements, and improve our weaknesses.
So it's hard for us from the standardization part, not just to manage cost, raw material cost(need to stock much), but also for paper works. It's a common weakness in Chinese factories, but over the last 10 years, we learn a lot from our customers. Appreciate them assisting us in progressing such fast.
Standardization means each part should be manufactured in accordance with customers' approved CAD drawing, and of course, the drawing should be in accordance with the valve design and manufacture standard, shell test standard, face-to-face dimension, leakage class, connection dimension, and so on. Reference MSS, API, ASME, BS, DIN, GB, JB standard.
Different types of industrial valves have different standards, you can find the corresponding standards in the following valves.
Control valve: GB/T 4213-2008, ASME B16.34
Ball valve: GB/T 12237, API 6D, API 608, BS5351, DIN 3357
Butterfly valve: JB/T 8527, API609, ASME B16.34, MSS SP-67, MSS SP-68
Self-operated Pressure Regulator: JB/T 11049-2010, ASME B16.34
Gate valve: GB/T 12234, ASME B16.34, API 6D, API 600, API602,API603, DIN 3352
Globe valve: GB/T 12235, ASME B16.34, API602, BS 1873, DIN 3356
Check valve: GB/T 12236, GB/T 12235, API 6D, API 594, API602,BS 1868
Safety valve: GB/T 12243-2005, API 520, API 526
10 Steps Let You Simply Know The Process Manufacturing of Industrial Valves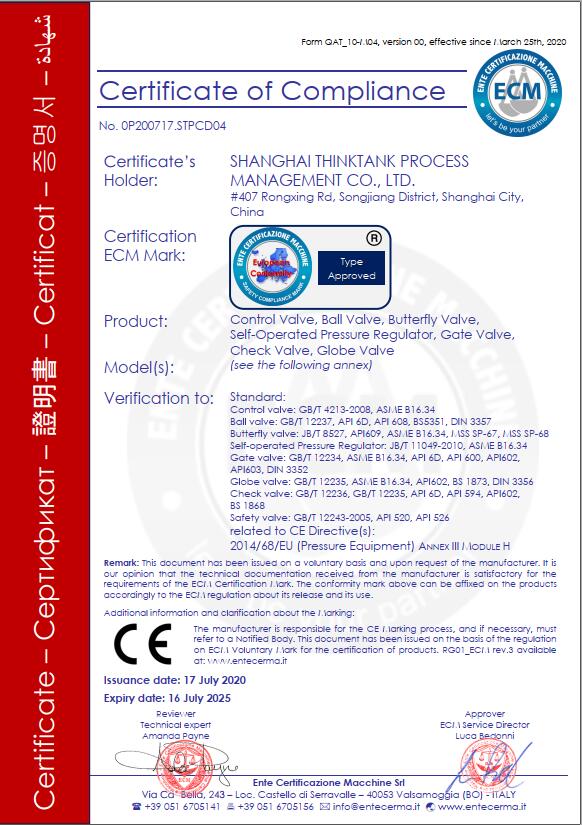 Step 1:  To Purchase Raw Materials
When our drawing, datasheet, and commercial offer get customers approved, we will send the Proforma Invoice to our customers and wait for them to sign back or release the contract for us. After the advance payment/deposit kicks into our account, we will start the procurement of raw materials for this case.
For industrial valves of raw materials, it has to consider various grades of steel casting body, forging steel
body, special alloy steel, and duplex steel material.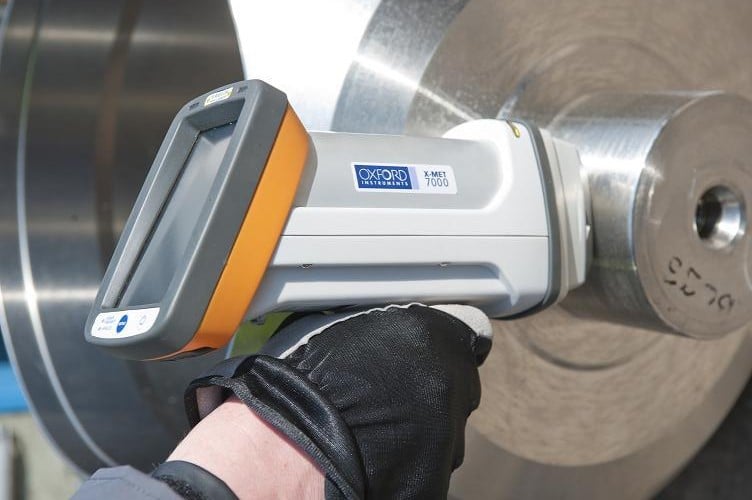 Step 2: Quality Control
All the raw materials are inspected by our quality control department before raw materials into the manufacturing process. Before the raw materials enter the warehouse, the steel casting, rods, forging materials, nuts & bolts, tubing, and piping, etc, all have checked the chemical composition, dimension inspection, and hardness test if necessary. If quality is passed, we will stamp a 'PASSED' label on the parts.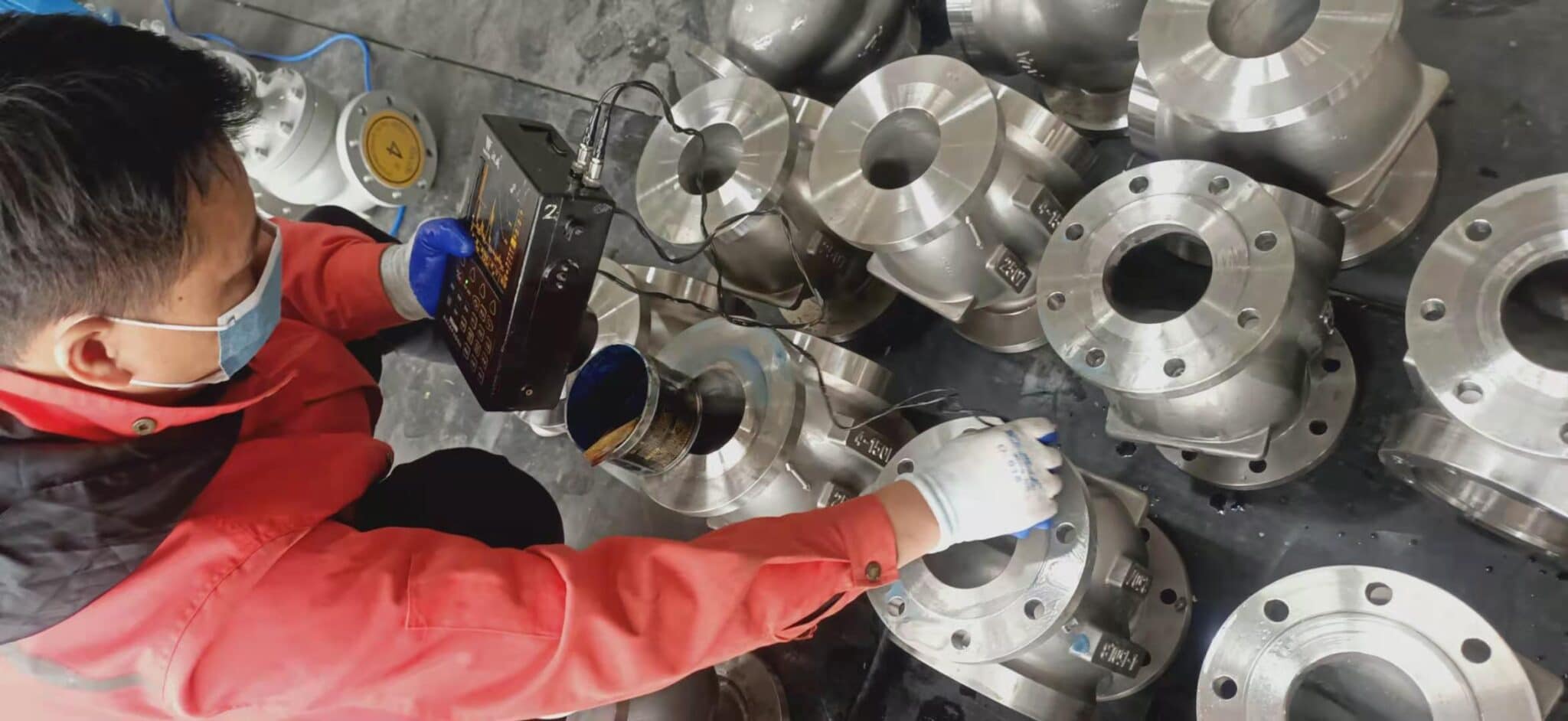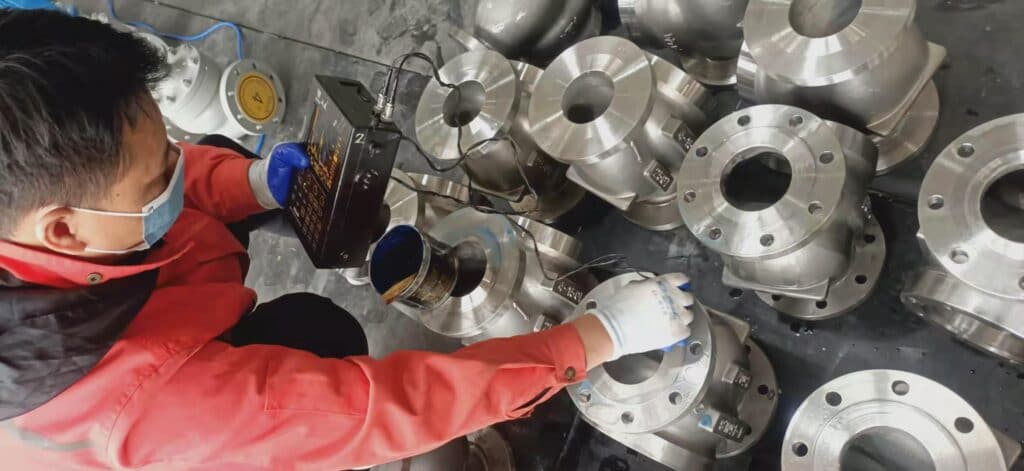 Step 3: Machining
Through the issued the manufacturing procedure card to apply the raw materials from the warehouse supervisor for the machining workshop. The body, bonnet, seat, plug, etc are machined on CNC machines. after being machined our QA inspects and measures the dimensions again.

Step 4:  Process Inspect
After all the parts passed dimensionally and visually, the valve body, and the bonnet is transferred to the test bench for a hydrostatic test, in case there is zero leakage of the bonnet and body before assembly. If there is any leakage or drops of the test fluid from the body of the bonnet, the component must reject and send back to the foundries.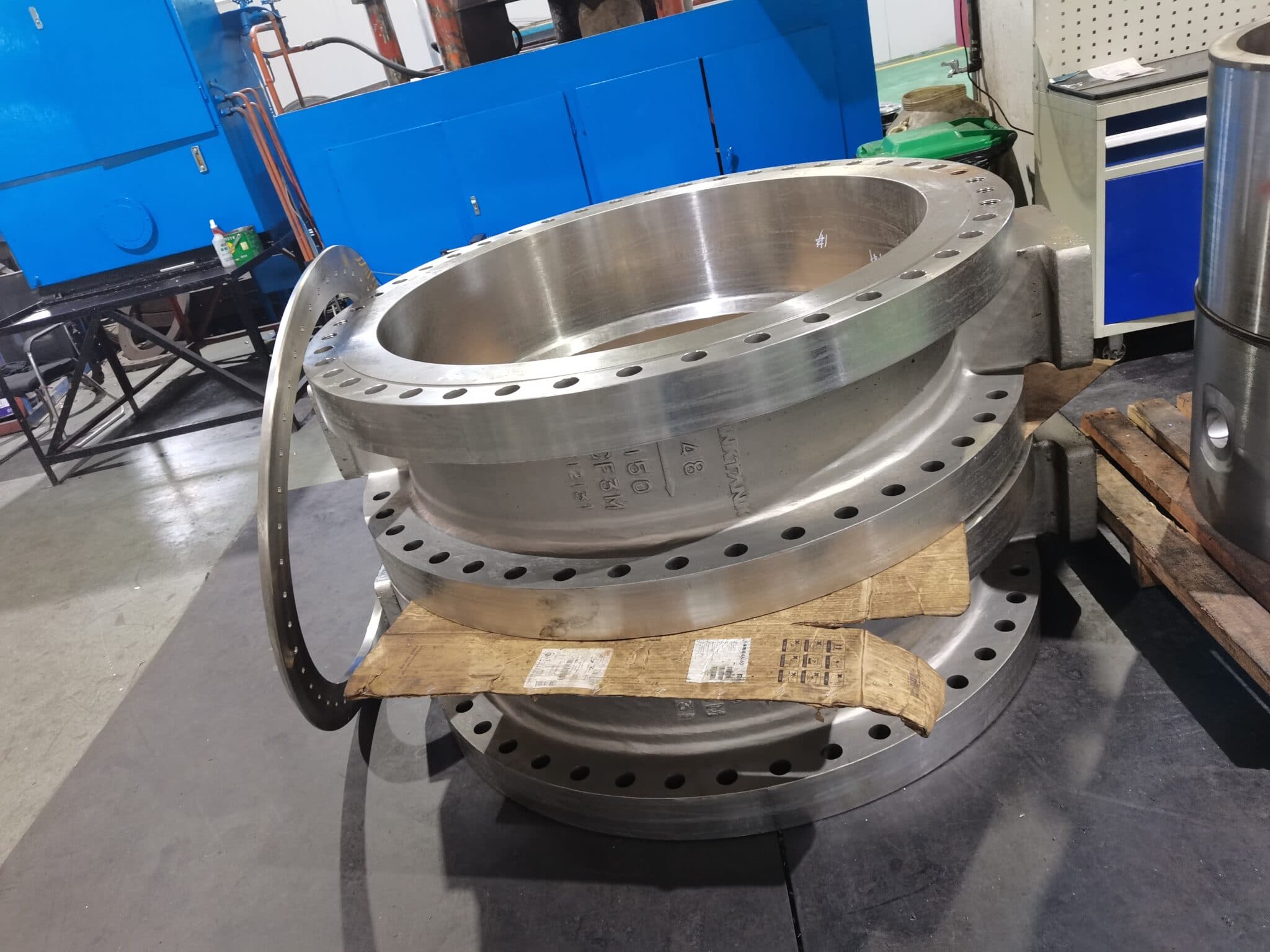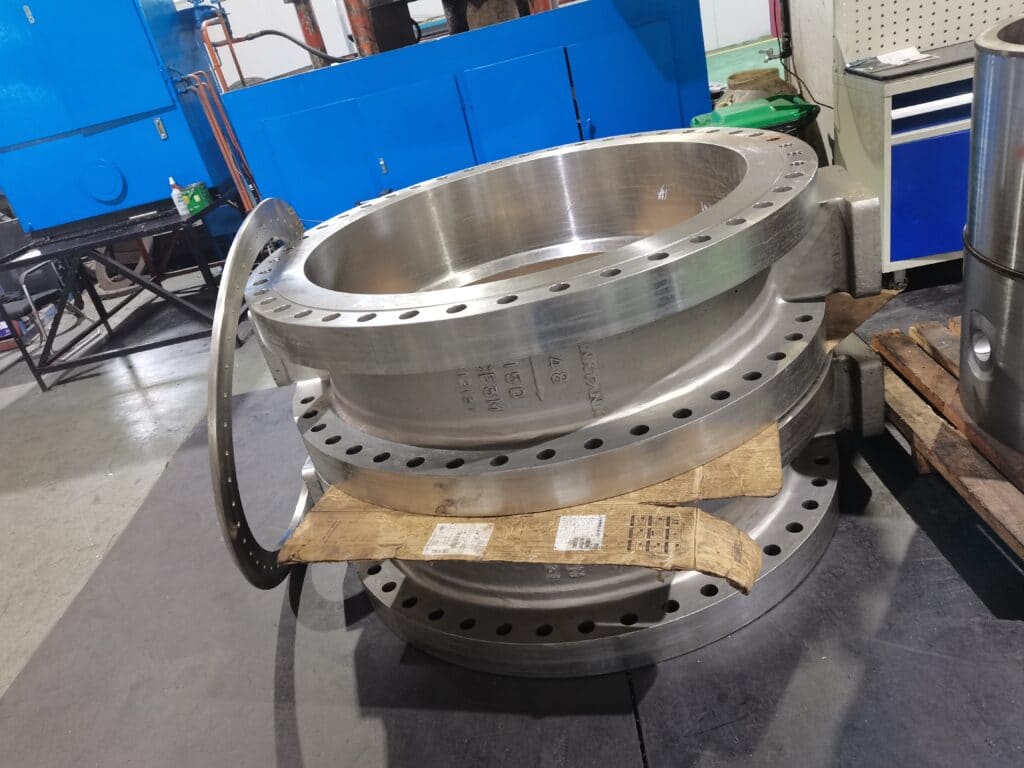 Step 5: Assembly Procedure
The qualified body and bonnet are transferred to the assembly area. In case of parts uniformity and interchangeability, the body and bonnet are drilled on the machine. In some projects, the valve seat and plug or other components need to be lapped before assembly. In other projects, the seat and plug should be lapping after assembly. To care transfer process, make sure components' surface has no scratches.
For more product assembly videos or test videos, please just feel free to click here.
Step 6: Test & Inspect Industrial Valves
After the complete assembly, we are going to transfer the valve to the hydrostatic bench for the shell
test, low-pressure test, and seat leakage test. Witness by QA colleague, in accordance with drawing to see if the result meets relevant standards. If qualified then transfer to the painting area.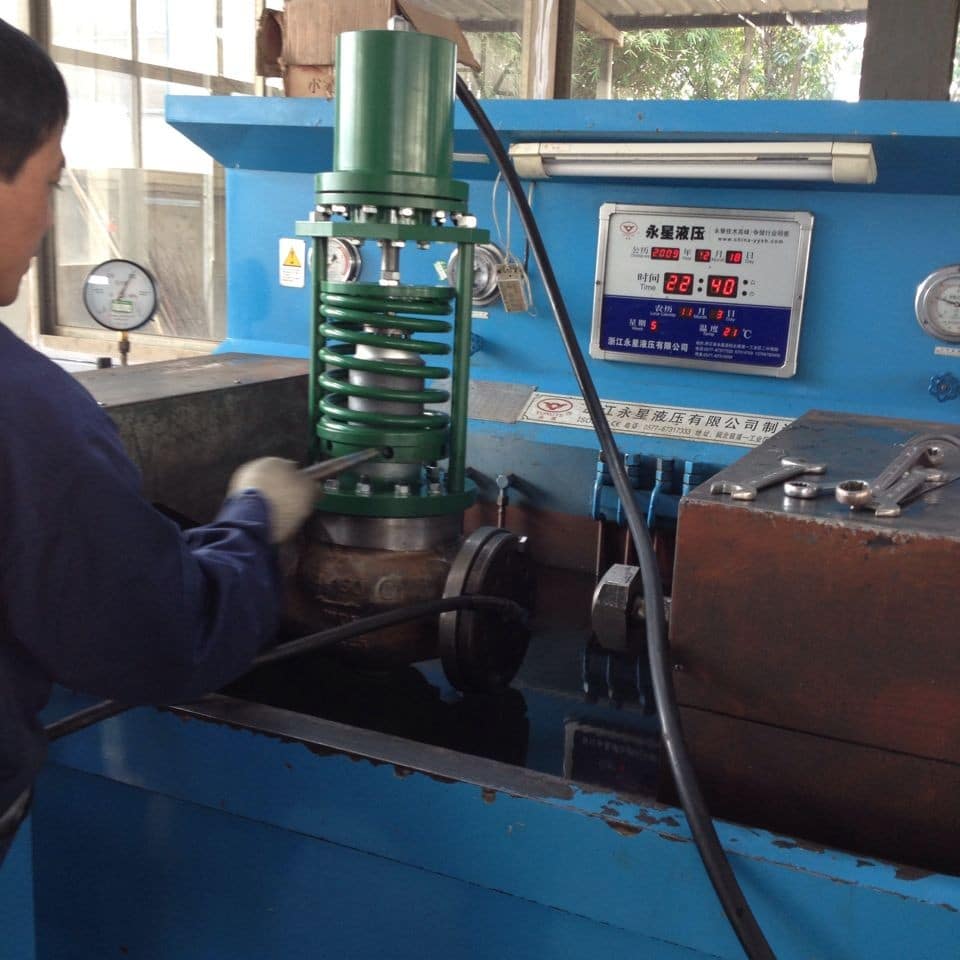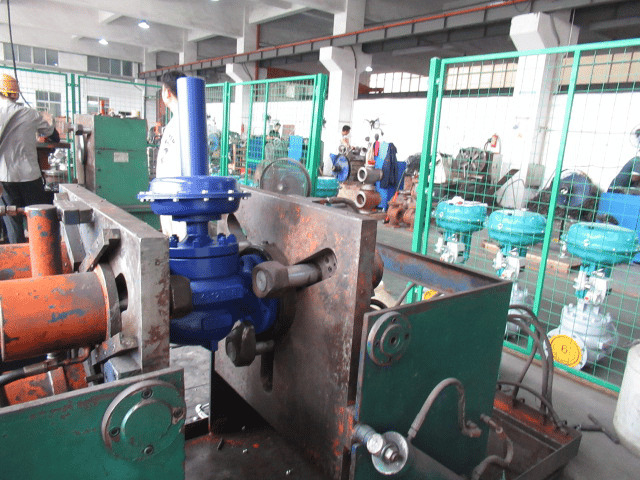 Step 7: Painting or Finishing
Use a grinder or sander to make better surfaces and smooth finishing based on customers' requirements.
For carbon steel body is sprayed with one coat of corrosive resistant primer. Observe the surface and if any is uneven, use a high-temperature putty to make a better surface. The painting color number should be the same as the customer requested. If for corrosion environments, the coating thickness must according to the relevant standard.
Step 8: The Third Party Inspect & Project Record
After the test & inspection, painting, and functional test, the customers informed the third party to arrange the witness and inspection. And our quality assurance department records project name, tag number, model, process quality checks, furnace number, and all the details into our system.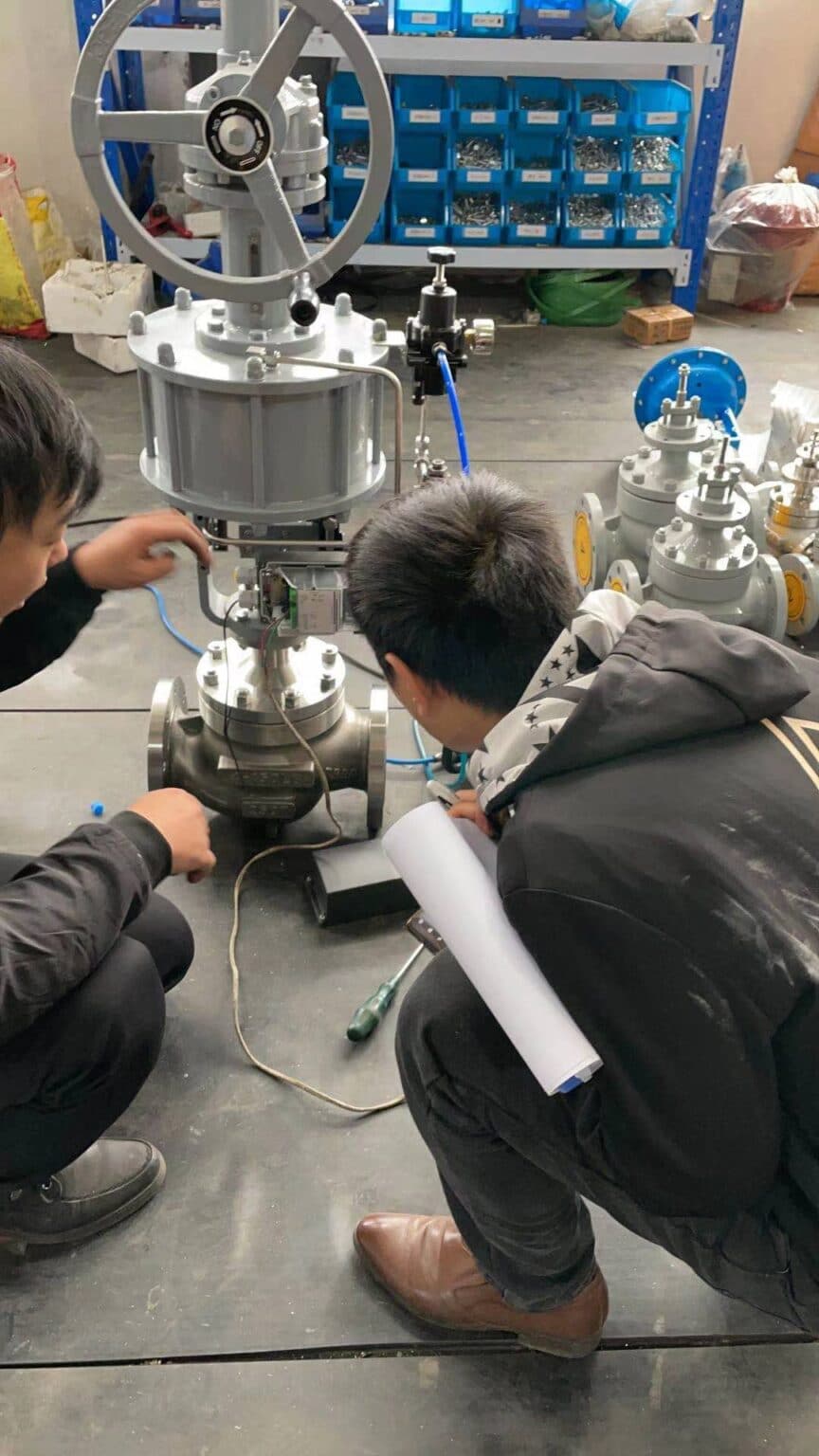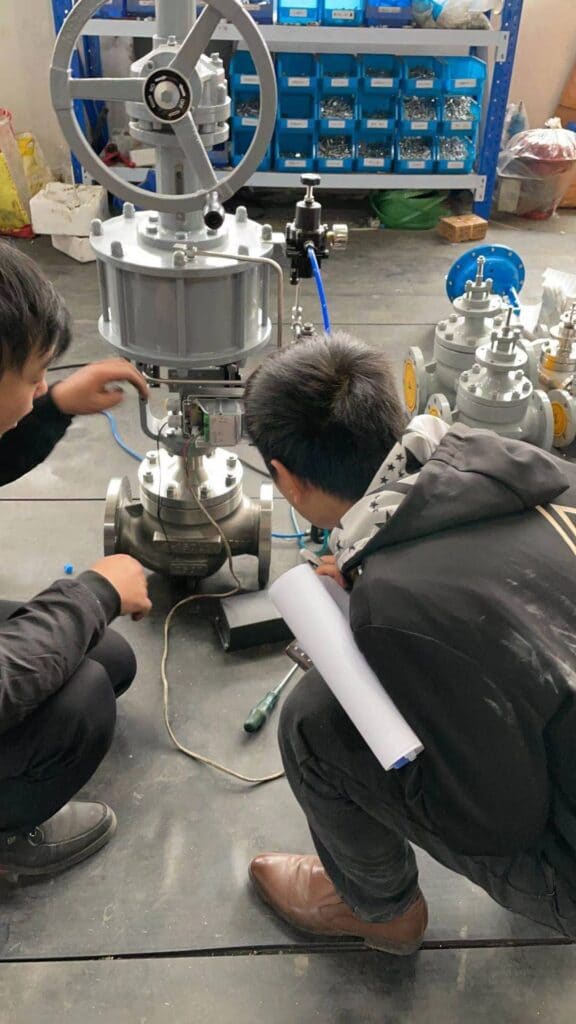 Step 9: Packing
Commonly we use ply-wooden cases to packaging industrial valves. The catalog, manual book, and maintenance guidelines will be along with the goods if the customer needed.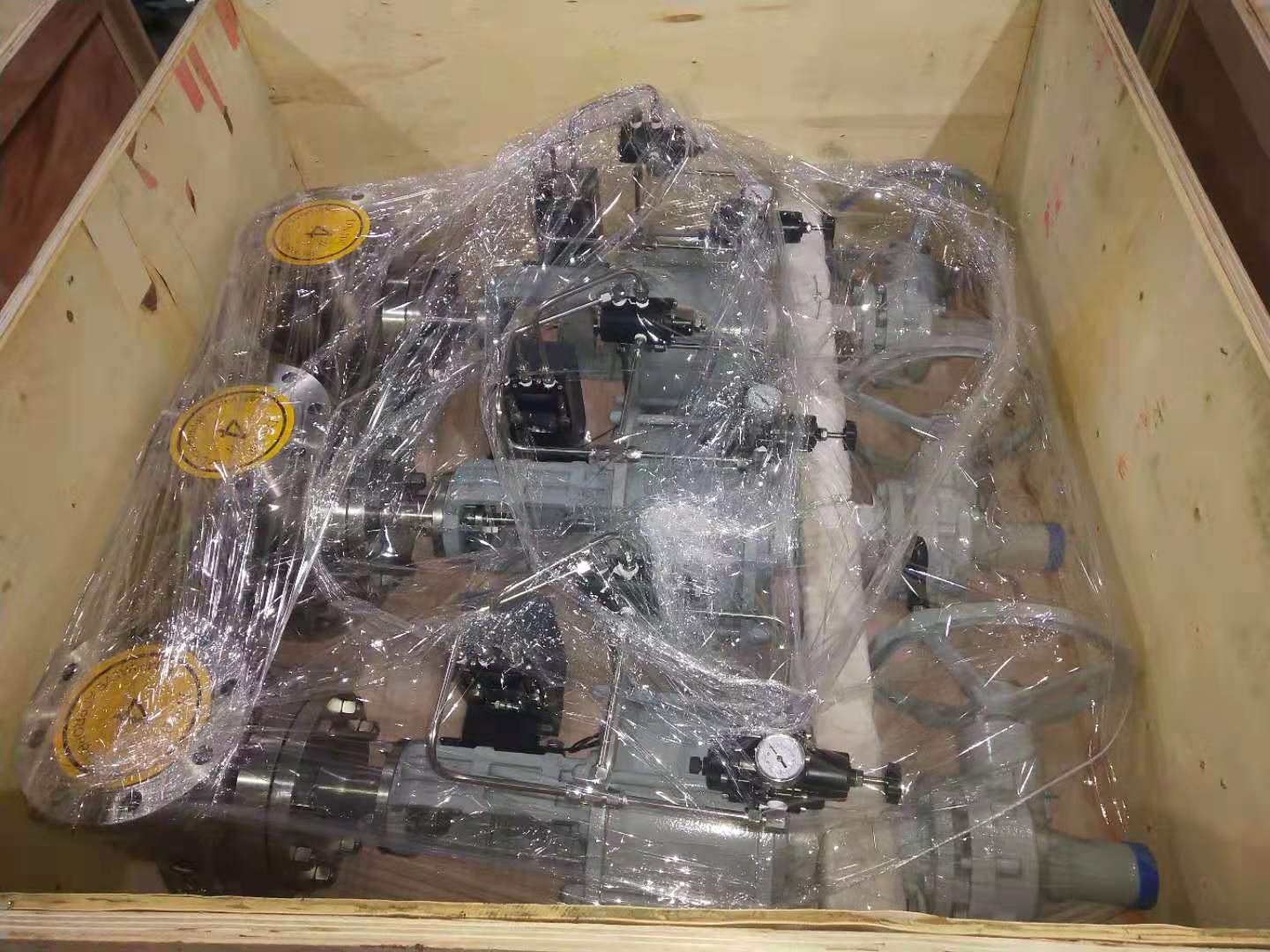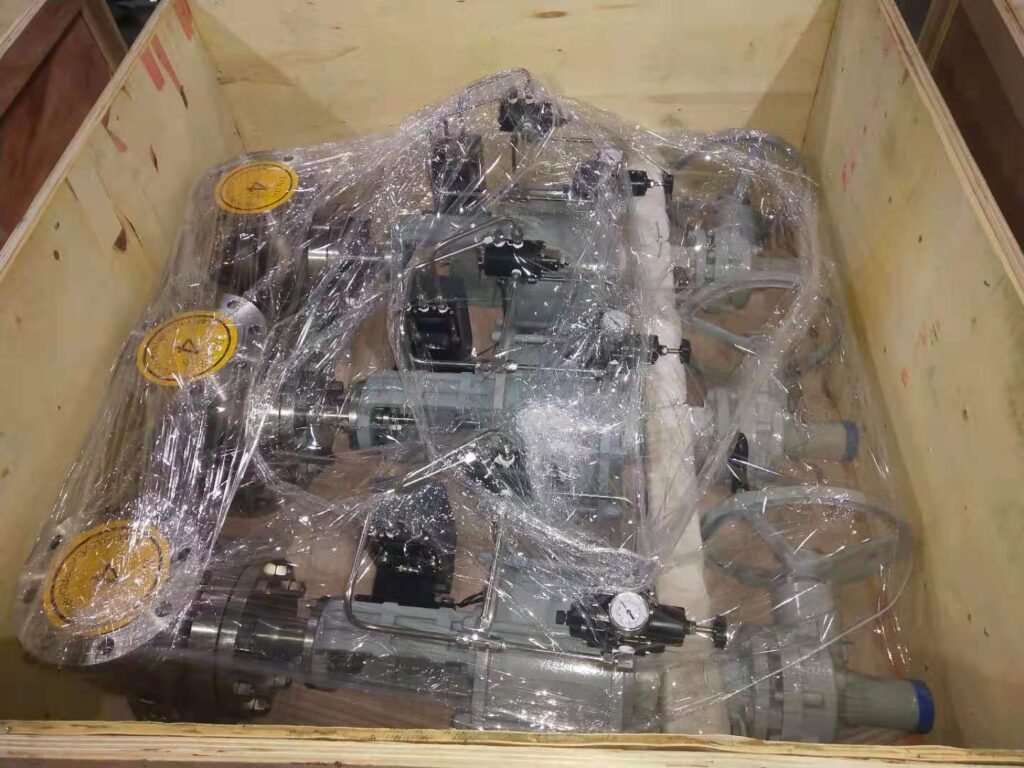 Step 10: Shipment
Shipping mark, Packing list, Invoice, and other details the customer mentioned, we double-check with the
customer before shipment. After approval, the goods were finally dispatched and handled over to the forwarder.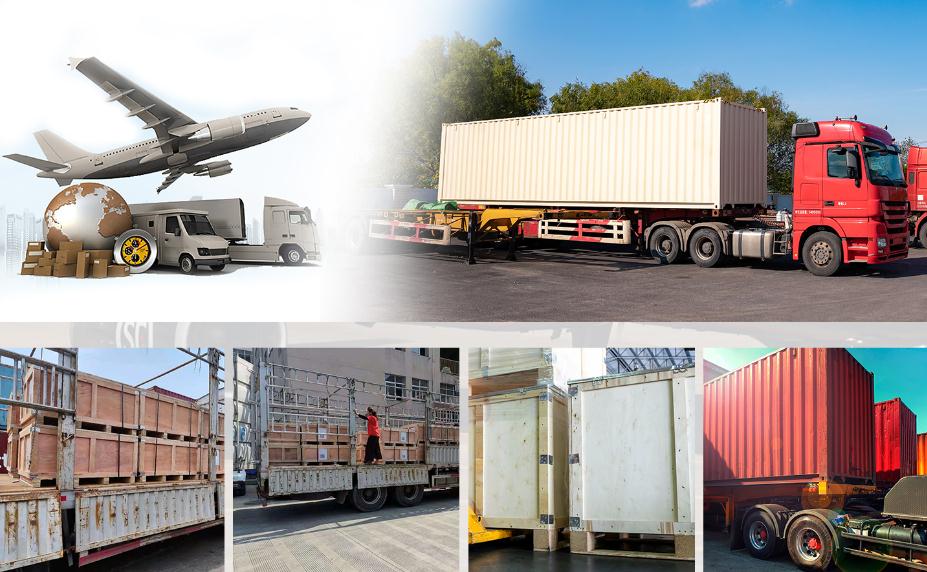 Final Thought
We all know that a reliable industrial valve must go through a standardized manufacturing process to guarantee that each spare component is standard, hence maintaining the stability of the valve's quality throughout assembly and operation. THINKTANK has over 30 years of expertise in the manufacturing of industrial valves, particularly control valves, and is headquartered in Taipei, Taiwan. We have adopted Japanese technology, constantly innovating, and have been developing more widely used control valve abilities.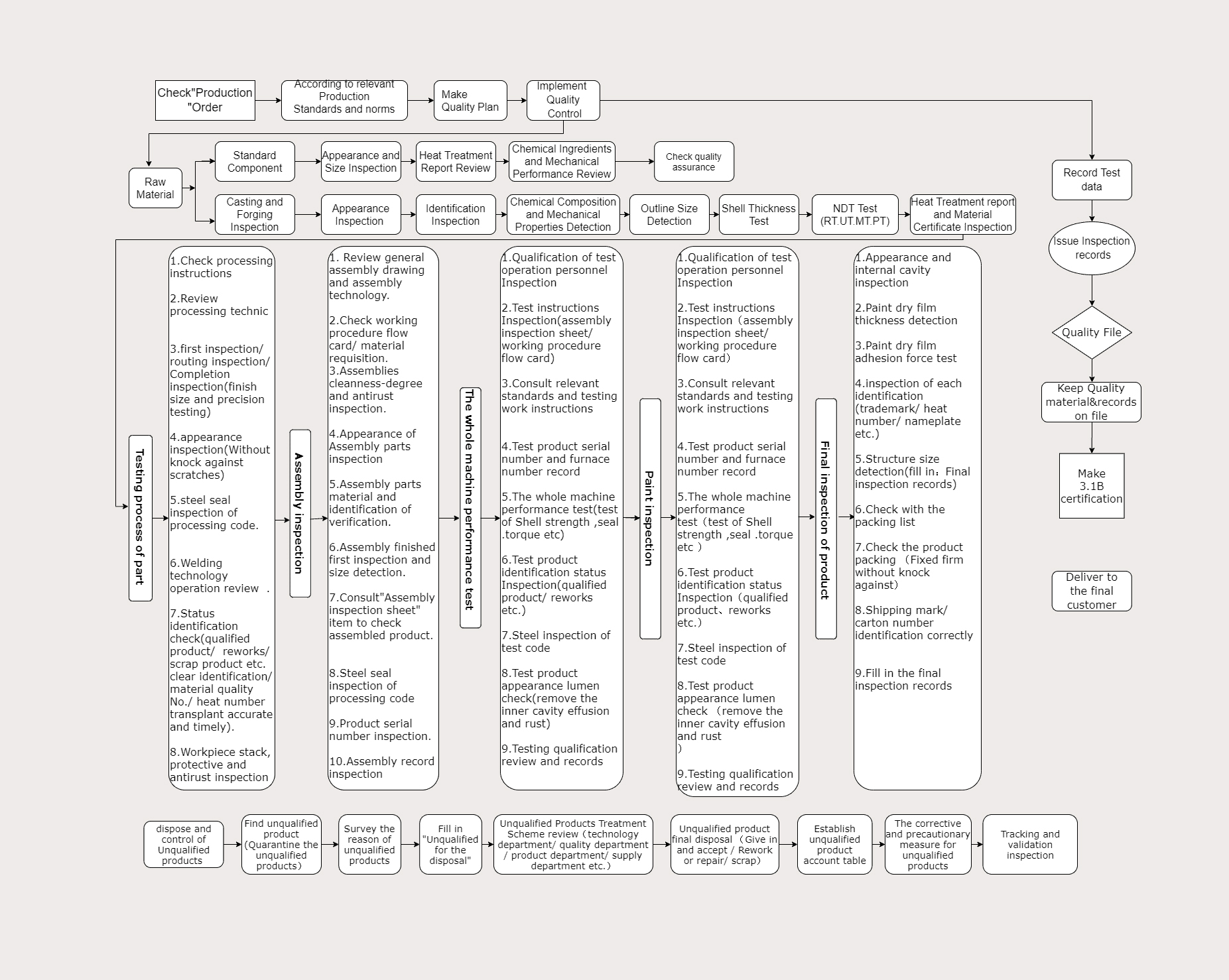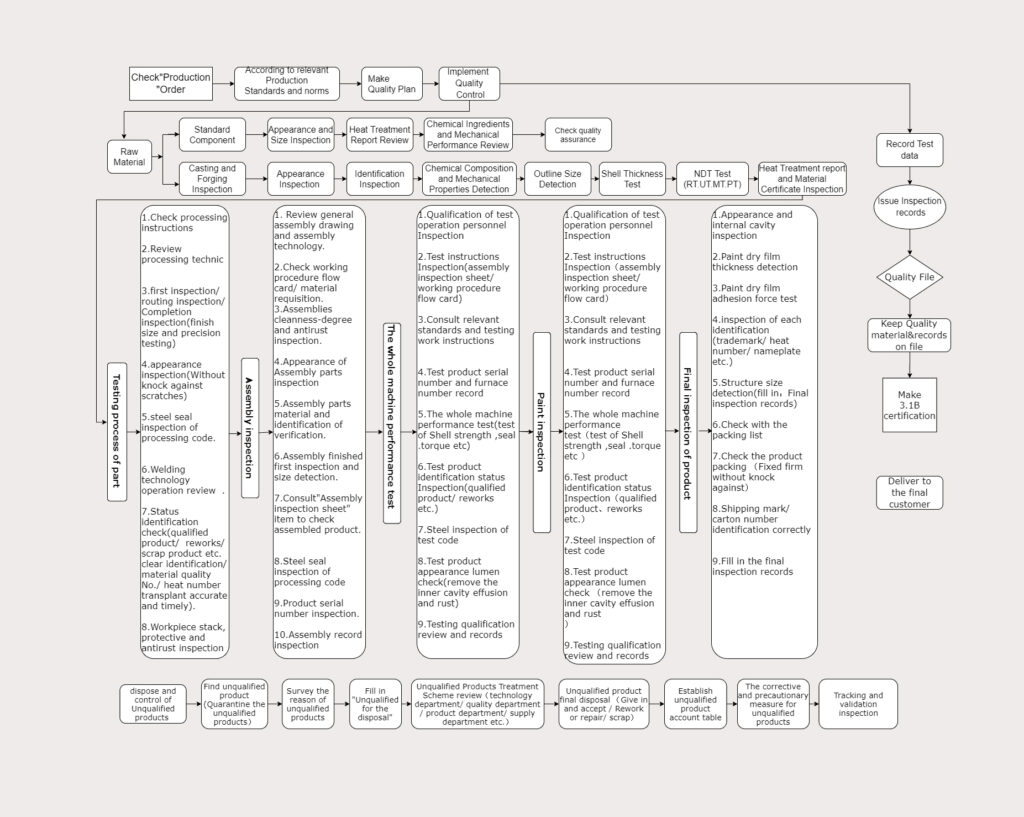 Contact Us
In 2020, so far we have replaced FLOWSERVE, FISHER, and SAMSON with our own brand THINKTANK brand in three projects in Middle-East Market. And provided OEM service for 7 new brands, hope you will be the next friend we meet.