Description
The 7120/8120 Series exhalation pipeline breather valve is a pressure/vacuum relief valve for the discharge outlet piping, for discharging (recycling, toxic or hazardous media) for recovery processing.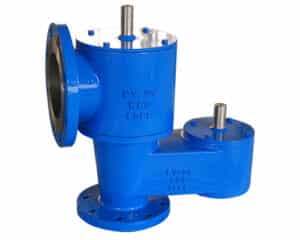 7120, 8120 Gravity-plus Type Breathing Valve
7122, 8122 Negative Pressure Spring Type Breathing Valve
7123, 8123 Positive/Negative Pressure Spring-Loaded Breathing Valve
7125, 8125 Positive Pressure Spring-Loaded Breathing Valve


Design Features of Breather Pressure Vacuum Valve
Size: 2″ ~12″(DN50~DN300)
API7120 series breathing valve discharge port is the same as the inlet port, which is convenient for the end-users to choose.
API8120 series breathing valve discharge port is larger than the inlet, in order to increase the exhaust volume.=
Breathing method: pipeline discharge, inhalation atmosphere.
The rain cap is easy to disassemble and install, so as to facilitate the inspection and maintenance of equipment; the protective net can prevent external debris from entering the breathing port.
According to the user's needs, explosion-proof flame arrestor, inlet bend, jacket, blowing hole, lining, dehumidification, and other functions can be added (to be confirmed before ordering).
Setting Pressure For Breather Pressure Vacuum Relief Valve
| | | | | |
| --- | --- | --- | --- | --- |
| Model | 7120.8120 | 7122.8122 | 7123.8123 | 7125、 8125 |
| Positive Pressure Setting(KPa) | 0.2-6.9 | 0.2-6.9 | 6.9-103.4 | 6.9-103.4 |
| Negative Pressure Setting(KPa) | -0.2—4.3 | -4.3—82 | -0.2–4.3 | -4.3—82 |


Dimension Sheet For 7120, 7122, 7123, 7125 Series
| | | | | | | | |
| --- | --- | --- | --- | --- | --- | --- | --- |
| Size | 2″ x 2″ [50×50] | 3″ x 3″ [80×80] | 4″ x 4″ [100×100] | 6″ x 6″ [150×150] | 8″ x 8″ [200×200] | 10″ x10″ [250×250] | 12″x 12″ [300×300] |
| L | 345 | 406 | 445 | 546 | 696 | 853 | 995 |
| H1 | 300 | 359 | 417 | 523 | 648 | 789 | 923 |
| H2 | 412 | 441 | 525 | 660 | 893 | 1055 | 1257 |
| A | 123 | 138 | 153 | 166 | 216 | 273 | 320 |
| B | 220 | 245 | 280 | 350 | 420 | 515 | 590 |
Dimension Sheet For 8120, 8122, 8123, 8215 Series
| | | | | | | | |
| --- | --- | --- | --- | --- | --- | --- | --- |
| Size | 2″[50] | 3″[80] | 4″(100] | 6″[150] | 8″[200] | 10″|250] | 12″[300] |
| L | 360 | 435 | 494 | 641 | 798 | 940 | 1116 |
| H1 | 340 | 402 | 498 | 640 | 744 | 875 | 984 |
| H2 | 422 | 510 | 636 | 884 | 1010 | 1209 | 1253 |
| A | 138 | 153 | 166 | 216 | 273 | 320 | 381 |
| B | 226 | 265 | 327 | 411 | 470 | 542 | 616 |