Description
TT1200 Series flame arrestor is a type of flame arrestor and explosion arrestor, which is installed at the end of the pipe or near the end of the pipe, or on top of the tank to stop the flame from spreading at subsonic speed.
Design Features of Flame Arrester
Size: 2″~12″ (DN50~300).
Unique corrugated flame arresting cores.
Low flow resistance, double flame arrestor core setting.
Easy to clean, easy maintenance, two-way flame arrestor.
Suitable for storing Class A oil with flash points lower than 28℃ and Class B oil with a flash point lower than 60℃, such as gasoline, toluene, kerosene, crude oil, etc. on vertical storage tanks and petrochemical Pipeline use.
According to user needs, the functional structure of the jacket, purge hole, inspection hole, etc. can be added.
Flange standards according to ANSI B16.5, HG series, GB series, SH series, JIS series, and EN series can be selected according to the requirements of the end-user.
Here are some of the most common types of flame arresters:
Deflagration flame arresters: These are the most common type of flame arresters, designed to stop flames that propagate at subsonic speeds. They work by breaking up the flame front and cooling the flammable mixture, preventing it from igniting.
Detonation flame arresters: These are designed to stop detonations, which are supersonic flame fronts that can cause significant damage. They work by creating turbulence in the flammable mixture, which dissipates the energy of the detonation and extinguishes the flame.
End-of-line flame arresters: These are used to protect the end of a pipeline or vent, preventing flames from escaping into the atmosphere. They are often used in storage tanks and vessels.
In-line flame arresters: These are installed inside a pipeline or vessel to prevent flames from spreading to other parts of the system.
High-pressure flame arresters: These are designed to withstand high pressures, typically used in oil and gas processing facilities.
Low-pressure flame arresters: These are designed for low-pressure applications, such as storage tanks and fuel dispensers.
Liquid flame arresters: These are used to prevent explosions or fires in tanks containing flammable liquids, such as gasoline or chemicals.
The selection of the type of flame arrester depends on the specific application, the type of flammable substance, and the operating conditions.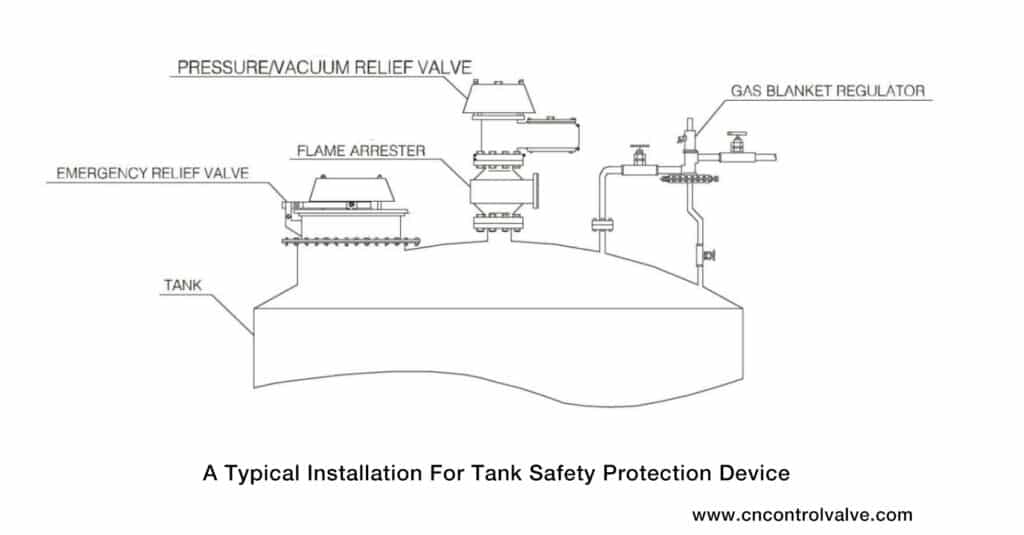 TT1200A End-of-Line Flame Arrester Vertical Installation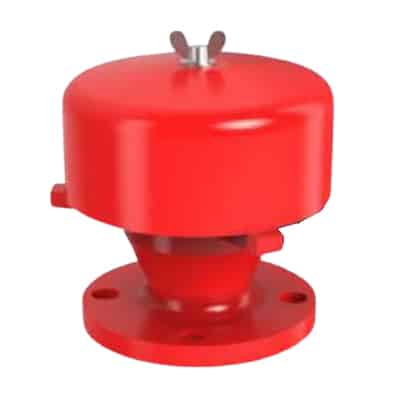 TT1200B In-line Flame Flame Arrester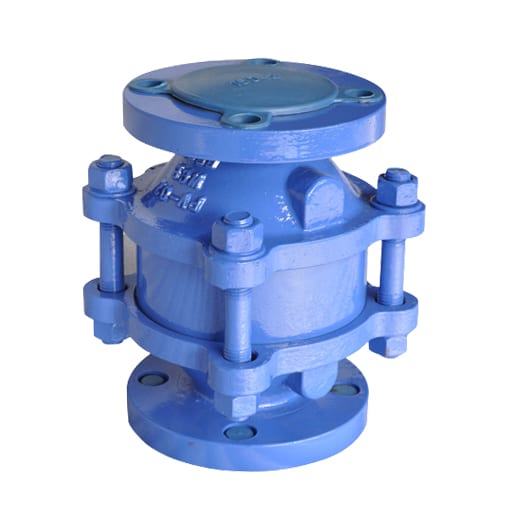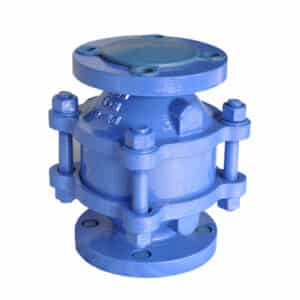 TT1200C Pipe Flame Arrester Horizontal Installation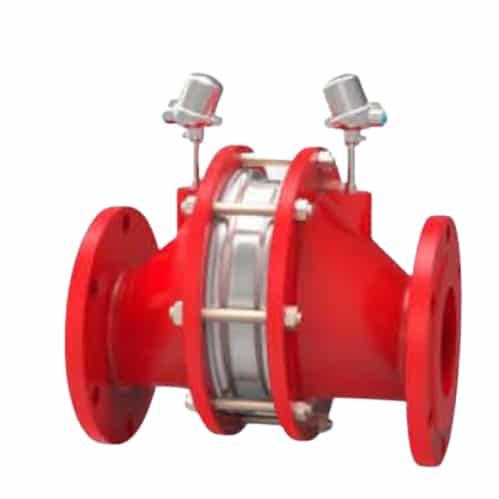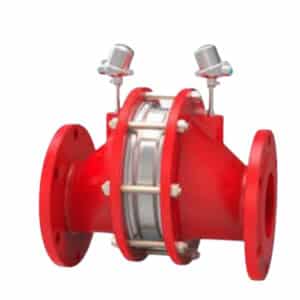 TT1200D Blowout Blocking Type Flame Arrester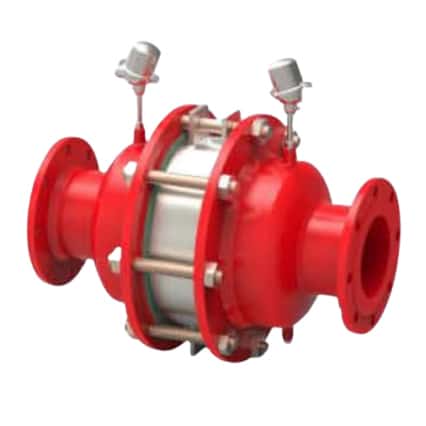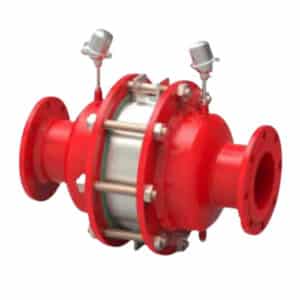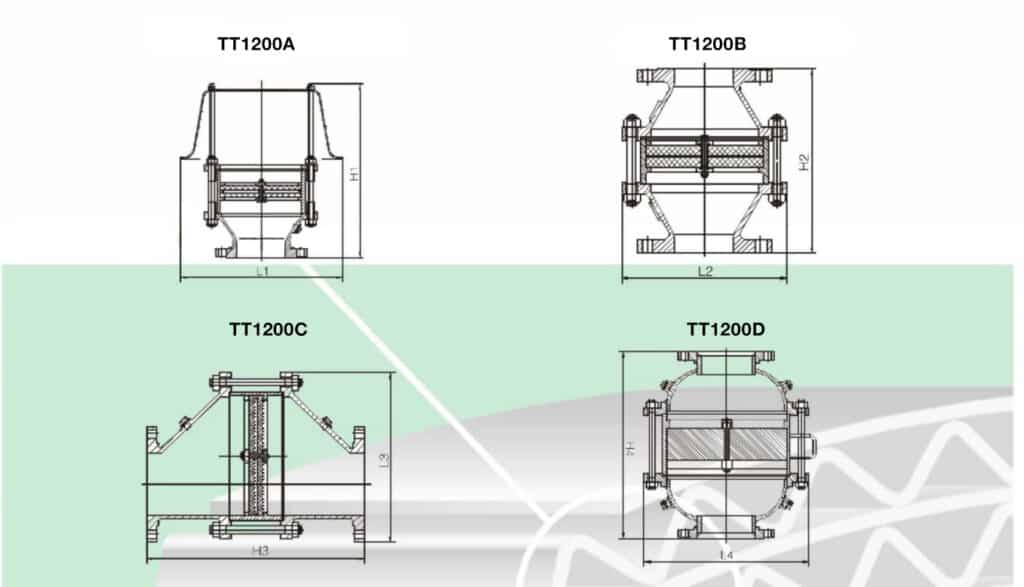 | | | | | | | | | |
| --- | --- | --- | --- | --- | --- | --- | --- | --- |
| Size | L1 | H1 | L2 | H2 | L3 | H3 | L4 | H4 |
| 2″ (DN50) | 263 | 300 | 205 | 210 | 221 | 349 | 230 | 437 |
| 3″ (DN80) | 330 | 330 | 260 | 260 | 278 | 400 | 280 | 516 |
| 4″ (DN200) | 390 | 410 | 280 | 310 | 317 | 457 | 345 | 570 |
| 6″ (DN150) | 488 | 525 | 345 | 400 | 407 | 533 | 450 | 654 |
| 8″ (DN200) | 584 | 598 | 440 | 445 | 534 | 635 | 570 | 753 |
| 10″ (DN250) | 770 | 695 | 563 | 530 | 637 | 762 | 700 | 824 |
| 12″ (DN300) | 880 | 805 | 650 | 635 | 737 | 826 | 800 | 970 |