Description
ACV300 No-Slamming hydraulic check valve is a kind of slow-closing check valve which consists of the main valve, check valve, needle valve, ball valve, microform filter, and pressure gauge. Using hydraulic automatic operation, it can make the main valve get the best opening and closing speed. Prevent water hammer caused by valve slamming at closing, in order to achieve the effect of slow closing and silencing.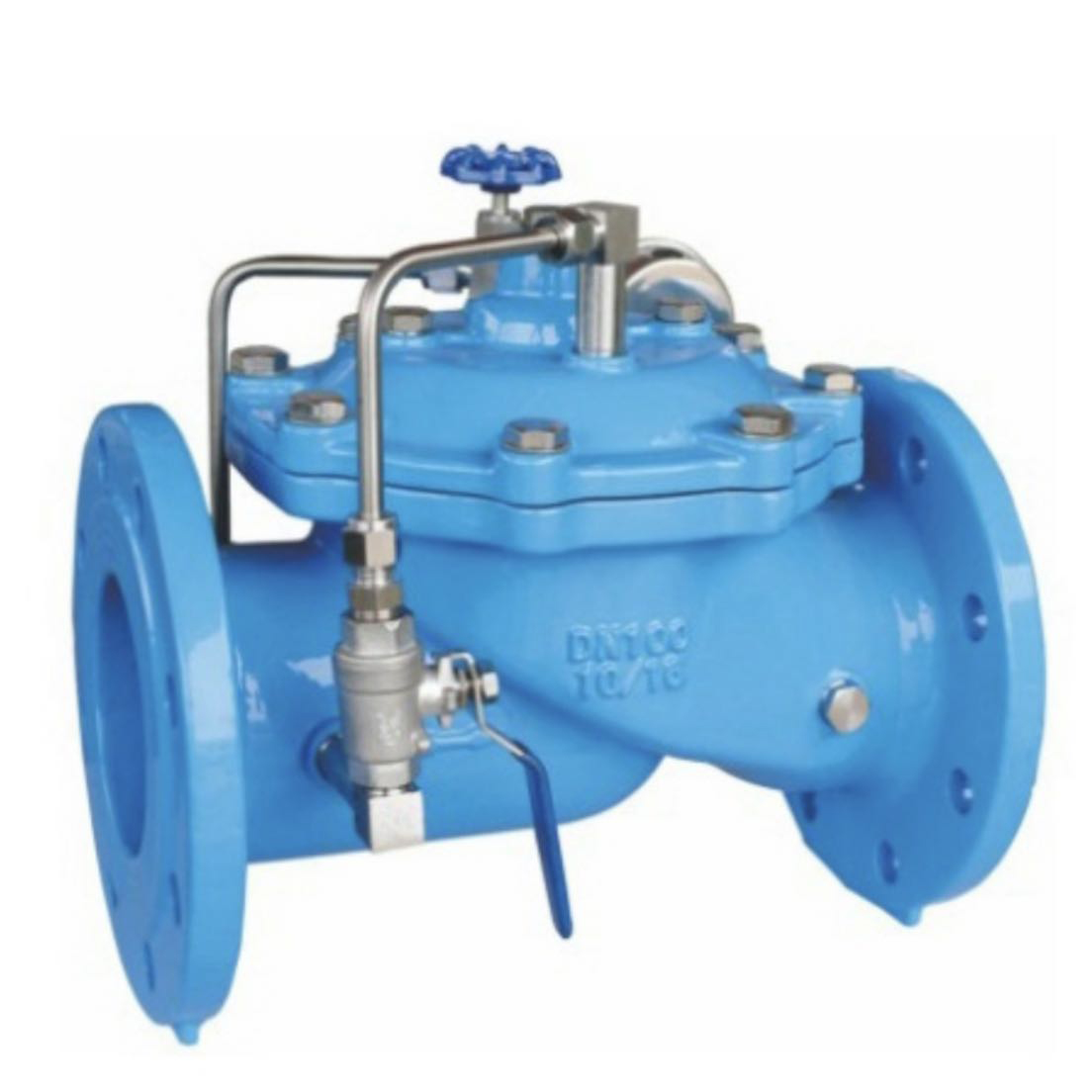 Installation and Adjustment Hydraulic Check Valve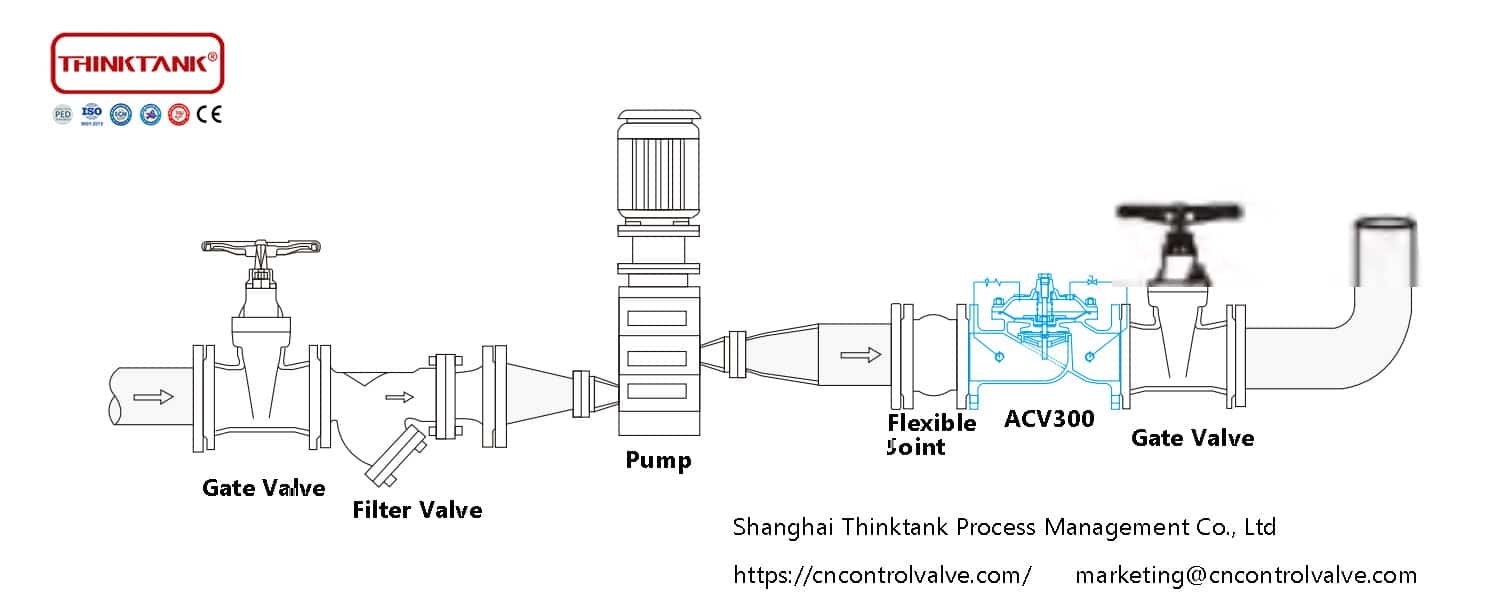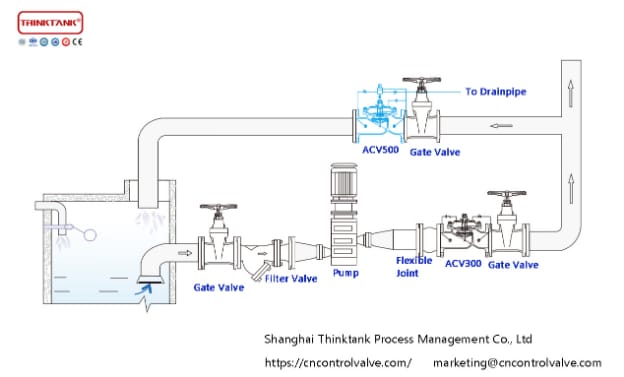 The best installation direction of the main valve is horizontally mounted on the pipeline with the valve cover facing upward.
Before installation, we should remove debris from the pipeline, and pay attention to the arrow markings on the main valve body when installing, the arrow represents the direction of water flow.
The upstream of the main valve should install a gate valve and a filter valve, and a gate valve should also be installed downstream for maintenance purposes.
The pipeline must be completely blown and cleaned before the water is turned on, so as to discharge impurities, iron particles, and other solid particles outside the pipe.
When testing water, slowly open the gate valve inlet of the main valve and slowly increase the pressure, while paying attention to whether the control tubing outside the main valve body is leaking.
The microfilter on the main valve is mainly used to clean the needle valve. The needle valve and ball valve with adjustment can get the best performance of opening and closing speed.