Description
Pressure Relief Sustaining Valve Features
The pressure relief/sustaining valve consists of the main valve, pressure relief/sustaining pilot valve, needle valve, ball valve, microform filter, and pressure gauge. It can be used as both a pressure relief valve and a pressure sustaining valve by automatic hydraulic operation. When used as a pressure relief valve, the pressure in the water supply line can be maintained below the set safety value; when used as a pressure sustaining valve, the water pressure upstream of the main valve can be maintained above the set value to keep the water supply pressure upstream of the main valve.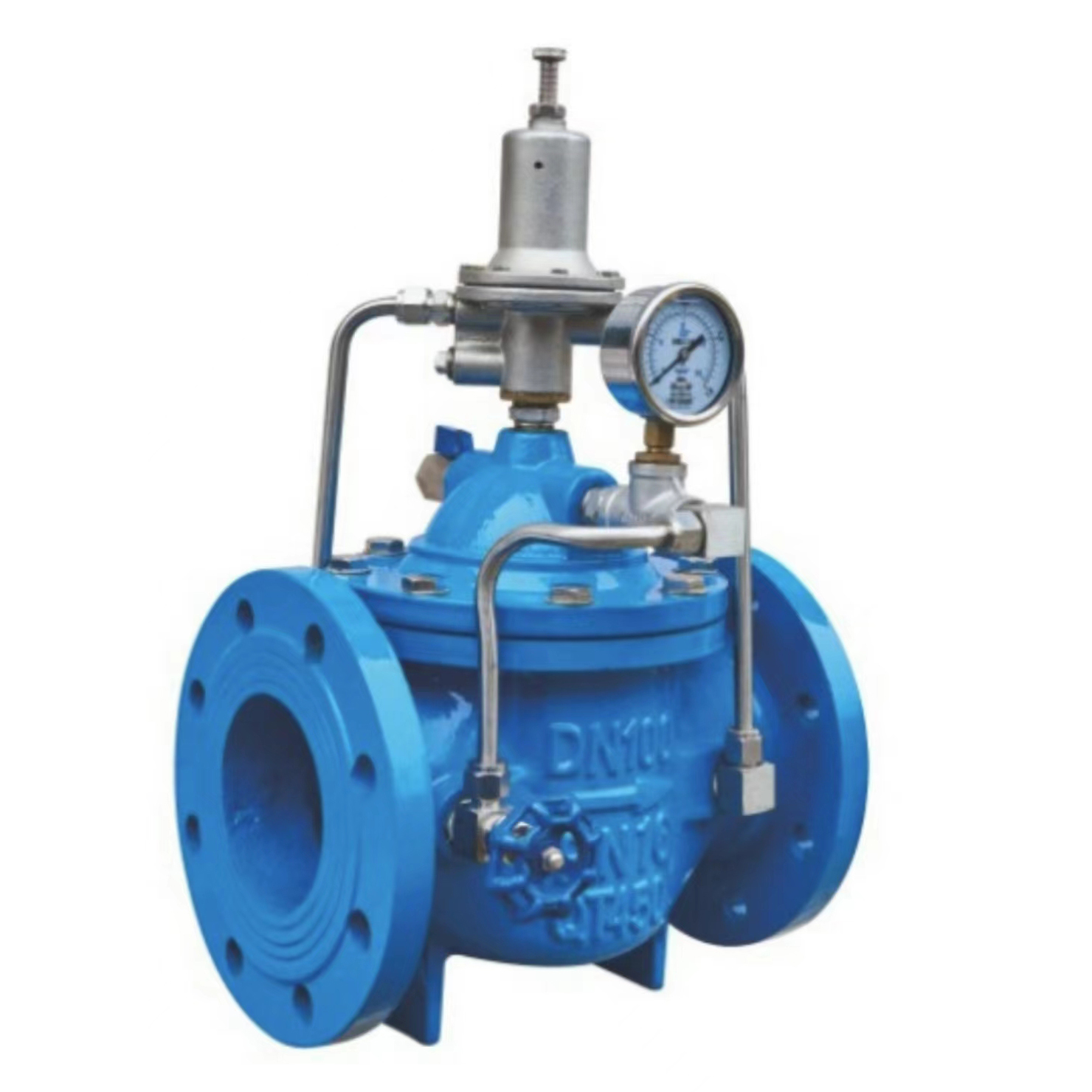 Pressure Relief Sustaining Valve Installation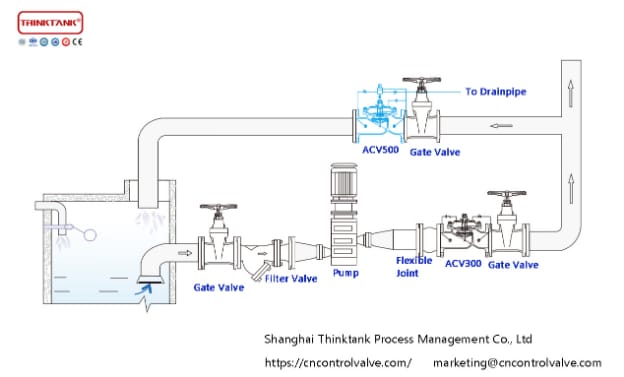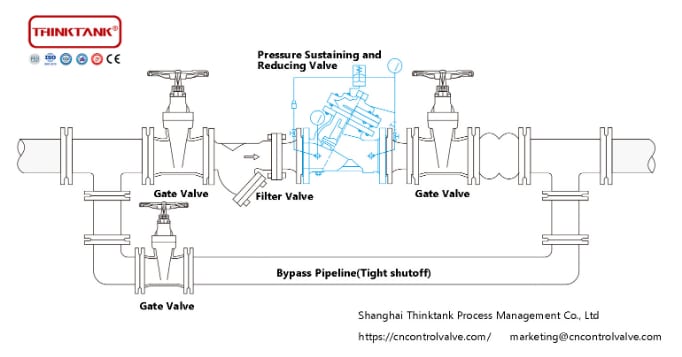 Pressure Relief Sustaining Valve Animation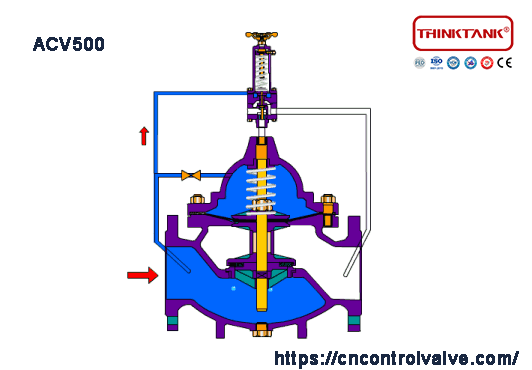 What Is An Automatic Control Valve(ACV)
An automatic control valve is also known as a hydraulic control valve, which is a valve that uses the pressure of water in the pipe network to control the opening and closing and adjust the opening of the valve. The automatic control valve not only saves labor, and costs but also power. It is widely used in hydraulic irrigation, high buildings, fire-fighting systems, municipal water supply and drainage, power plants, and other water supply network systems.