The control valve is the control device of a fluid pipeline, serving to connect, shut off and direct service fluids, regulate medium pressure and flow and protect pipeline and equipment from improper working. It plays a vital part in the control system of the power station.
The power plant is a station that covers original power into electric power for fixed facilities or transportation, for example for fire, water, wind, photovoltaic, geothermal, tide, biological, fuel, or nuclear power plants. The installed capacity of the fossil-fuel power station, in particular, accounts for 70% of the total worldwide, with 80% power generation of the aggregate. The fossil-fuel power station, as an important part of electric power production, is playing a fundamental role in economic growth and living standard improvement. It is known for burning coal, petroleum, or natural gas, classified into coal 1 fuel 1 gas-fired power stations, and co-generation.
We know there are many industrial valves service for power generation, today we are going to talk about which power plant systems our control valves are mainly used in.
Combined Cycle Power Generation System
Gas turbine combined cycle, also known as gas-steam combined cycle, refers to the gas turbine and steam turbine combined as a way of electricity generation, made up of combustion turbine (compressor, combustor, turbine, control system and auxiliary system), heat recovery boiler and steam turbine.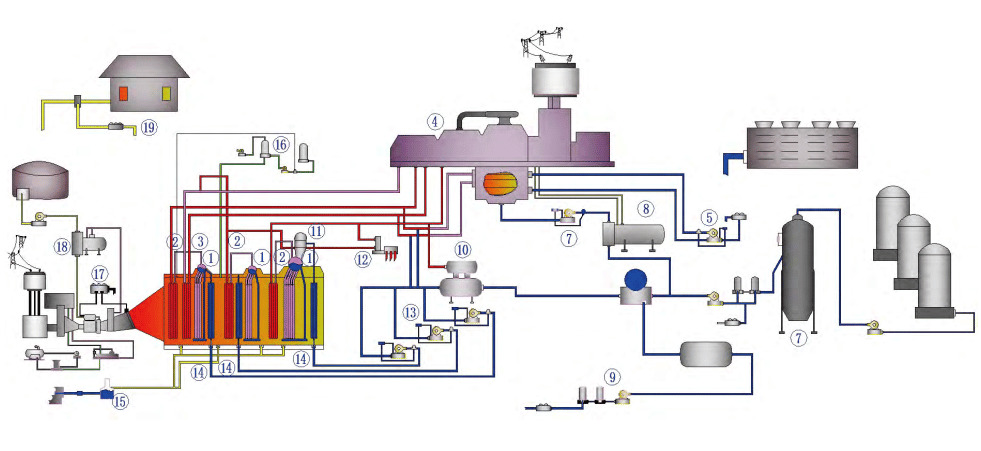 Typical Coal-fired Power Generation System
Coal-fired power generating units are mainly composed of a combustion system (with the boiler as the core), steam-water system (including various pumps, feedwater heater, condenser, pipe, water wall, etc.), electrical system (primarily including steam turbines and primary transformer) and control system, etc. The former two produce steam of high temperature and pressure; the electrical system presents conversion of thermal power and mechanical energy into electrical energy; control system is designed to ensure that the system operates safely, properly, and economically.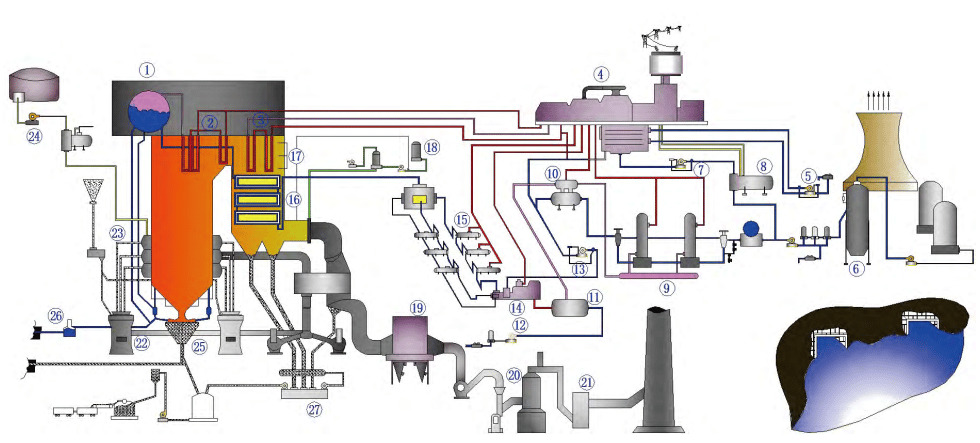 Binary Cycle Geothermal Power Plant
Binary Cycle Geothermal Power Plants represent the latest technology in geothermal application. A heat exchanger is used to transfer hot water energy to heat-conducting fluids with low boiling points, leading to greater efficiency. The water from the earth never comes into contact with the turbines, which minimizes emissions of trace gases into the atmosphere.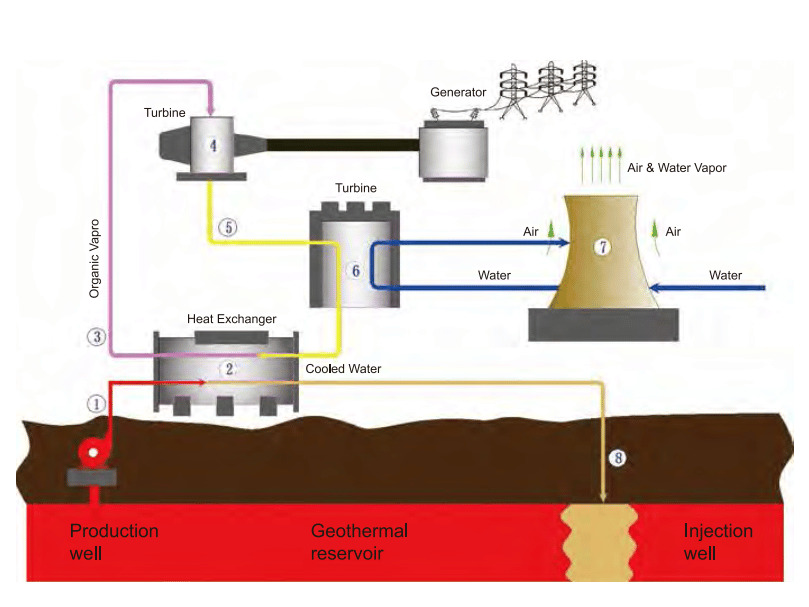 Flash Evaporation Geothermal Power Plant
Flash Evaporation Geothermal Power Plants are the most common type of geothermal power station, with hot water pumped at high pressure to the surface. This requires valves and actuators capable of handling the conditions. The heated water is extracted with an array of pressure vessels with internal pressure lower than that of thermal water while the pressure difference turns the water into steam. The steam into a turbine to work before condensing. It finally returns to geothermal reservoir through an injection well.