THINKTANK is the best manufacturer of pneumatic on-off globe control valves for textile mills, not only with an affordable price but also the stable quality and cost-effective spare parts that can be used in routine maintenance.
We have cooperated with lots of textile mills in Pakistan where we have got long running relationship since our inception which has helped us to build trust among clients & partners alike.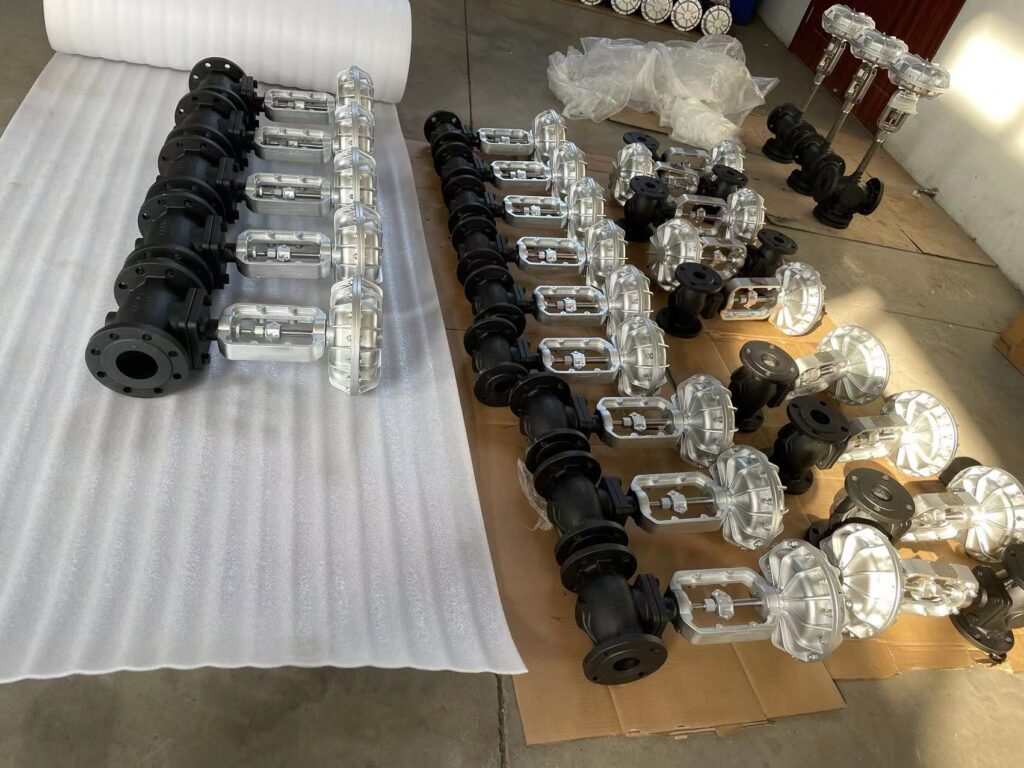 THINKTANK offers a wide range of control valves made by experienced professionals who are committed to delivering high-standard industrial valves at sustainable costs. Our state-of its art machinery ensures efficiency while reducing your spending power through efficient production processes making sure you get maximum value out of every dollar spent!
These globe on-off control valves with pneumatic actuators are the perfect choice for textile mills, which need plenty of globe valves to operate the system for water, steam, and gas condition. Due to in-site has a high demand for these control valves, so the price must affordable, even cheap, so we develop this on-off globe control valve for the end-users, help them save lots of money for the system maintenance.
Welcome to all the textile plants or the distributors, engineering companies who serve for textile mills, dyeing machines, and steam application, to contact us for a long-term business relationship. THINKTANK is your best partner in the control valves field.