A control valve in response to a signal from the control system according to the process parameters change. Based on its function, it could be on/off type or regulating or modulating type.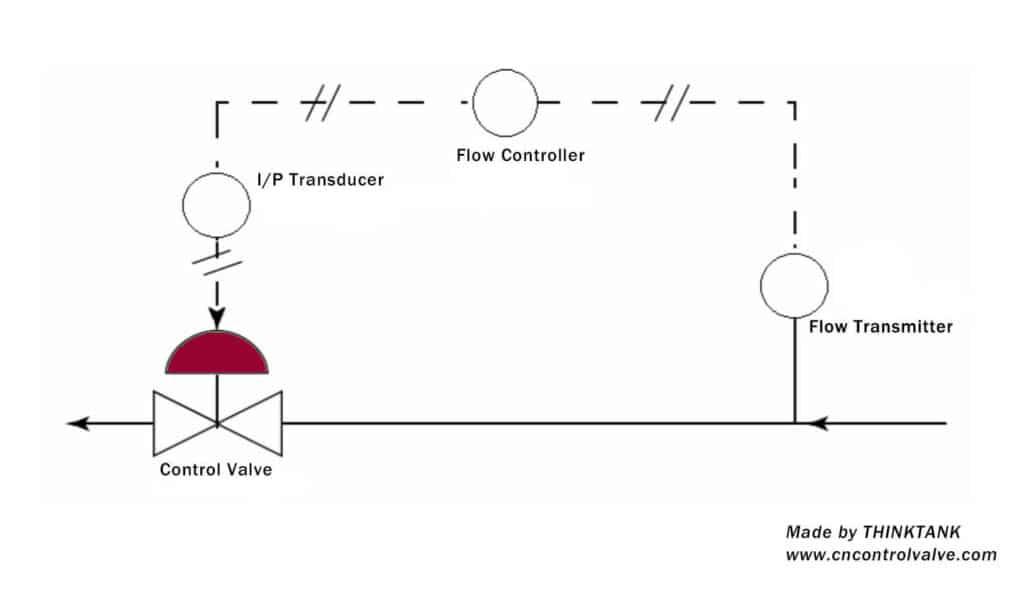 A very simple figure to show how control valve works.
This is a standard control loop of a transmitter (sensing element), a controller, and the control element (control valve with its actuator).
The sensing element transmits the signal to a single controller or distributed control system (DCS). The controller compares the signal with the set value and then makes any necessary corrections by sending the signal to the control valve. The calibration is measured and verified by the sensing element, thus completing the cycle. The I/P sensor converts electronic signals into pneumatic signals. The control valve should immediately react to any changes in the signal. In order to be effective, the valve should work under a wide range of flow (with a wide range of variability); accurately respond to any signal within its working range; almost no dead time or hysteresis; make adjustments to incremental adjustments from the controller Response (resolution), and respond at the required speed.