Description
Modern industrial equipment and technology require centrifugal pumps to basically work under variable flow conditions.
The automatic recirculation valve (ARC valve) is a multifunctional valve whose main purpose is to ensure that the predetermined minimum flow through the centrifugal pump is always ensured. This is important because centrifugal pumps will overheat and cavitation, and will be permanently damaged if idling.
Automatic pump recirculation valve is driven by its own medium, minimum flow protection device of centrifugal pump
Casting steel, Forged steel valve body
Pipe connection: flange
Completely mechanical structure, relying on its own medium to control the valve, energy-saving, and low cost
The main circuit has a check valve function
With flow sensor function
The bypass is a multi-stage eddy current decompression structure, which is resistant to cavitation and erosion
Leakage level: ANSI V
DN25~DN250, PN6.4~32MPa, Class 300 ~ 2500LB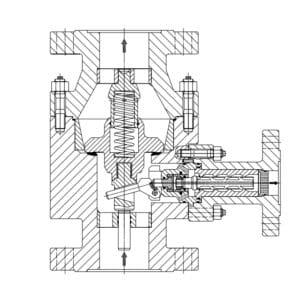 Three protection ways for pump
Continuous circulating system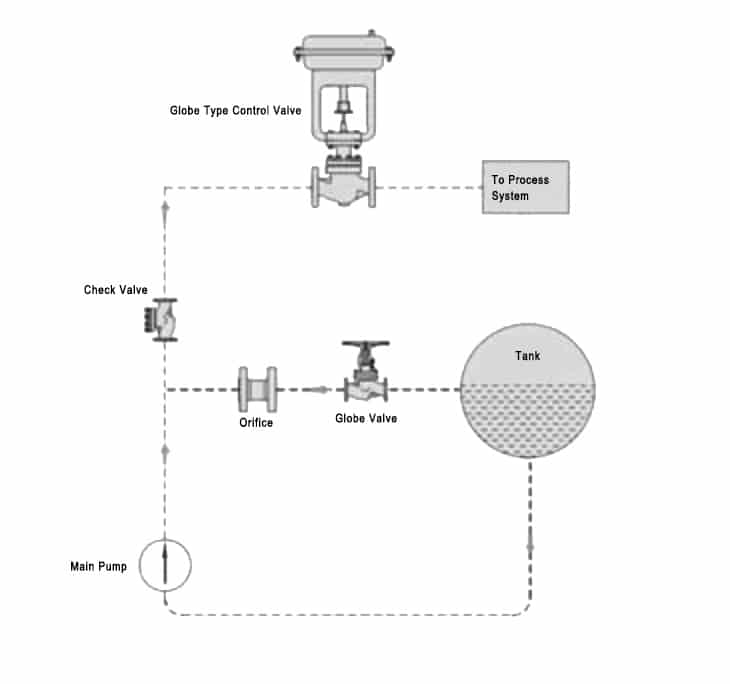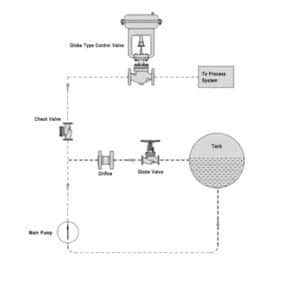 The minimum requirements of the continuous circulation system pump have nothing to do with the discharge of the process flow change system. After setting the minimum flow rate, it flows directly back to the storage tank through the orifice. Although continuous minimum flow circulation can well protect the pump, the pump must provide greater power output to ensure the system process flow and circulation flow, which will cause additional energy waste.
Control circulating system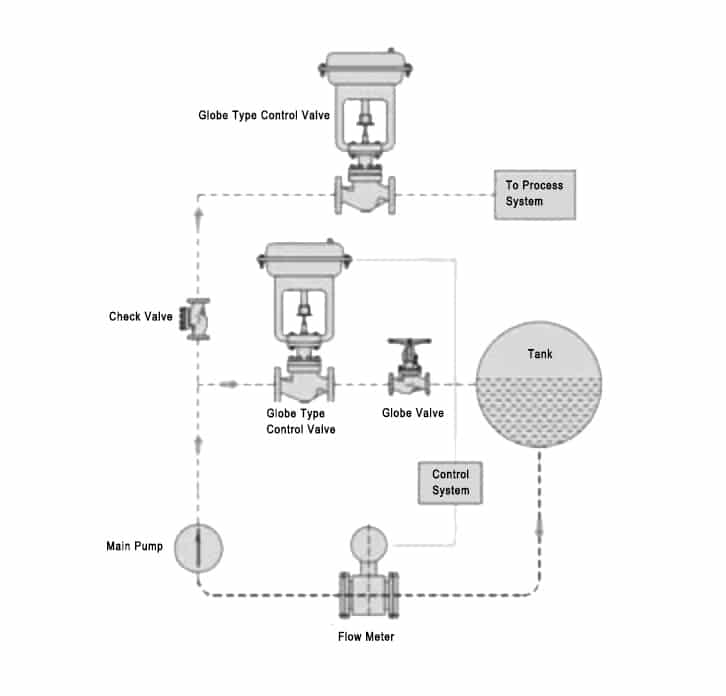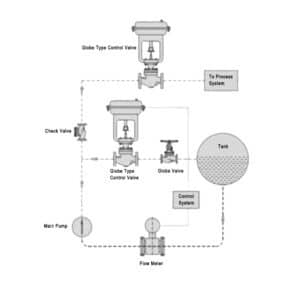 The control circulation system is composed of a check valve, a flow meter, a minimum flow control valve, and a control circulation system. The control circulation system can provide minimum flow protection. When the process flow is greater than the minimum flow of the pump, the loop is closed and no extra Of energy loss. However, the system is complex, and the control components, purchase, installation, and maintenance costs are relatively high.
Automatic recirculation control valve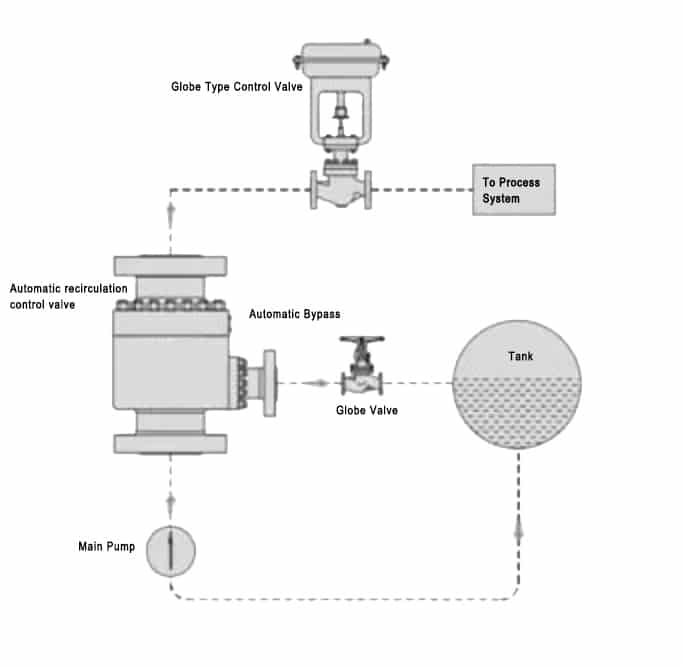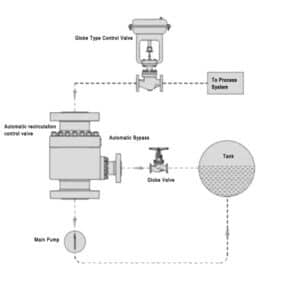 The automatic circulation valve is equipped with a check valve, a flow sensor, a bypass control valve, and a combination of multi-stage pressure reduction. It does not require power, control systems, and wiring, and is essential for safety. It occupies a small space, minimizes the possibility of high-speed fluid failure, and reduces installation and maintenance costs. It is the first way to protect the pump in modern industrial processes.